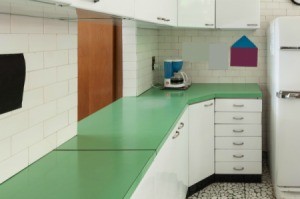 Can I glue new laminate over old Laminate? The old laminate is worn, but is not coming off.
Georgann from Edmonton, Canada
Feedback:
Yes, if the laminate has grooves or a pattern, there is a product that you spread on it first, so that the old pattern doesn't come through. I purchased this at Lowe's and it worked great. Don't remember the product name, sorry.
Contact Adhesive
Yes, but you can't use just any type glue. What will work best is what is called a contact adhesive.
By Dean
Did Not Work For Me
I tried, but it didn't work. I did everything I was supposed to do, and used the contact cement they recommend. It never stuck well and bubbles kept popping up. I wasted $200.00 doing this. Don't do it.
By Christa