On the 4th, a friend brought over this Apple Pie, hot from the oven. How special for us. We had no plans for the 4th holiday as everyone was here for Memorial Day.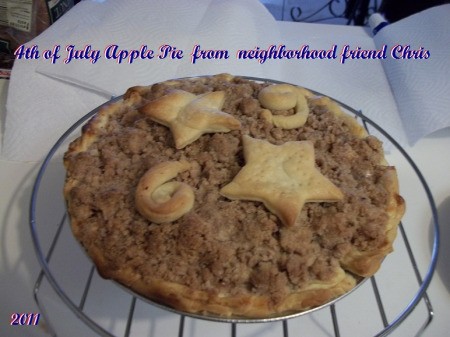 Now I confess I am not a pie baker. But before she came with her wonderful creation, I had used a single frozen pie crust to attempt to make a cherry half pie. Like a turnover, I thought. LOL Well, here is the results and I join you in laughing at the sight. As it cooked, it slid away from the center. It almost looks like it is smiling.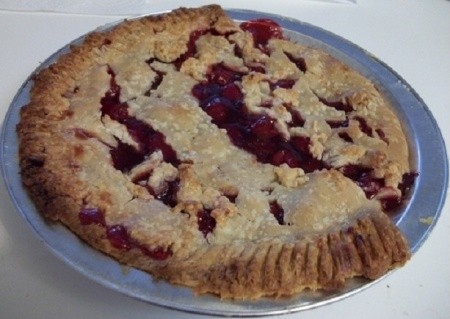 Chris saved the day for us with a beautiful "American" apple pie. DH was sweet about it and said , I'll have a piece of each. And told me mine was very good too. I am blessed with family and great friends. Hope everyone had a fun, restful, enjoyable July 4th.
By Vi Johnson from Moorpark, CA