July 21, 2011
0

found this helpful
I also love photography and there's a free Photography Site called "eyefetch.com" it's an amazing site and other photographers comment on photos you post and you can comment on other photographer's photos. Your picture is absolutely worth entering into any photo contest that you can enter it in. I also love Macro shots, your photo is very well done.
Good for you! I thought I share one of my own photos with you.
While cleaning out the gutters on my home, I noticed a lone leaf suspended in air by a very tiny, non visible string from a spider web.
I took probably 15 pictures of it at different angles and then I laid down on the grass and shot it from underneath. This is the actual photo and though I love Photoshop, this picture has not been touched.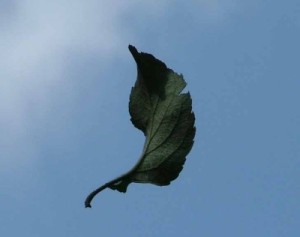 July 22, 2011
0

found this helpful
Thanks, everyone! CaroleeRose, I've always been into photography, it's so much fun!
And I absolutely love that picture, Thank you for sharing!