I have a 5 month old puppy and he's been itching like crazy. I tried using a couple of itch relief sprays with no results. Then I bathed him with flea shampoo and gave him flea medicine in pill form.
The medicine was supposed to work within 30 minutes, but he is still itching. Also, I am covered in little bites now, but I'm not even sure if they're flea bites. What should I do?
By me
Add your voice! Click below to answer. ThriftyFun is powered by your wisdom!
Add your voice! Click below to answer. ThriftyFun is powered by your wisdom!
I have a Shih tzu/Cocker mixed dog who is about 17 years old and also 6 cats. The dog is the only one that goes outside. She is so eaten up with fleas and has been chewing and pulling her hair out on her back to her tail. She is bald in that area and her skin is full of sores and kinda crusty on her back.
I have tried everything. I have used Dawn dish soap, mild flea shampoos that are suppose to sooth her skin, and salt and flea powders for the carpets. I have ordered products online, and nothing seems to work. I give her a bath, and the next day she is covered in fleas again.
The cats are scratching like crazy, and my 1 Siamese has some hair loss and sores all over him. We can be just sitting on the couch and fleas get on our legs. I can't stand it. We have to be careful what we use as our 9 month old grandbaby is staying with us for about another week or two.
I have read about so many flea treatments online and homemade treatments, it's mind boggling. I haven't tried boric acid yet on the carpet due to the grandbaby being here. All help would be so greatly appreciated. Thank you!
By Kathy W. from IL
Answers
June 19, 2011
0

found this helpful
Have you tried diatomaceous earth? There have been many posts about it in the past. Under a microscope you can see that it has sharp edges which pierce the exoskeleton of the insects. That causes them to dehydrate and die, but it's safe for us and our cats & dogs. Do a quick internet search and you'll find all sorts of information.
June 19, 2011
0

found this helpful
No it is not boric acid on the carpet. It is borax from the laundry isle. Boric acid is toxic.
That being said, I would go and get your older dog a chewable flea treatment. Dogs that are older can get really allergic to even one flea bite and it will make them break out in itches all over. It needs to have a chewable one from the vet, so it wont irritate it's already irritated skin.
For the cats, put a topical flea treatment on them from the vet. They are not that expensive.
As far as your house...there are some things you can do to help with that that are home remedies. I put salt under the cushions of the couches and under the sheets of the bed, etc. Fleas hate salt. I put it on the carpet and leave it for a while and vacuum it up in a day or two. If you have a crawling baby, just put a blanket or such over the carpet or even plastic.
Vacuuming is very important to do with fleas. Vacuum every single day. IF you vacuum you are getting their eggs and them out of your carpet. I would put a flea collar in the basket or bag of the vacuum. It will kill fleas and then cover the nozzle of the vacuum so they don't get out before they die.
Here are some other ideas. Hope this helps.
http://www.ehow … ic-flea-control/
Remember Boric Acid is not the same as Borax. Boric Acid is toxic and you don't want to sprinkle it on your carpet where your pets can get to it. Borax is on the laundry isle at the grocery store.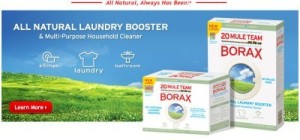 June 19, 2011
0

found this helpful
Plain old table salt on carpet and furniture works. Sprinkle on carpet and upholstery, let sit for at least 24 hours and then vacuum up. Wait a week or so and repeat. The salt makes the fleas dehydrate and die, but when the eggs hatch there will be new fleas. This is safe and very inexpensive as you can find salt for a dollar or less. Baking soda works too, same way as the salt.
June 20, 2011
0

found this helpful
First, treat the outside of your yard with a spray meant to kill fleas. Spray especially well under porches, shrubs. You can buy a pump sprayer for mixing the correct amount and follow the manufacturers directions.
Inside (and outside) you can use Diatomaceous Earth as previously mentioned. I put some in an old herb container and sprinkle it everywhere, leave for three days and vacuum.
Get rid of all carpet if possible and go with some kind of smooth flooring. We did this and the result was amazing.
Your dog probably has developed a secondary infection of yeast and bacteria and needs vet treatment pills for this with a medicated shampoo. This is usually caused by contact dermatitis which is an allergic reaction to even one flea bite as mentioned above. You can give your dog over the counter allergy pills to counteract the allergic reaction or your vet may prescribe something.
Give your dog a flea pill called CAPSTAR. This will kill all the fleas with-in 30 minutes and then you can start using the monthly flea pills. I find the topicals like Frontline are no longer working on our dogs and have gone with one called PROGRAM (pill they eat) There are others that your vet may recommend that also contain their heartworm and other worming meds combined with the flea killer. None of these are cheap though, unfortunately.
I give our Chi a bath twice a week with a dog shampoo that has Hydrocortisone and enzymes followed by a rinse also with the same ingredients. It really helps heal the sores and the itching along with the meds from the vet.
So to put this in a list form:
1- Spray outside with insecticide and or use D.E.
2- Trip to vet
3- Bathe with a Hydrocortisone/enzyme shampoo and rinse.
4- Treat carpet and furniture with D.E. for three days
5- Follow vets recommendations as far as meds go
6- Consider getting rid of carpet. Even one room at a time like we did will help. We now have all smooth flooring which we laid ourselves and it really made the biggest difference.
Best of luck!
Read More Answers