June 19, 2011
1

found this helpful
Best Answer
Have you tried diatomaceous earth? There have been many posts about it in the past. Under a microscope you can see that it has sharp edges which pierce the exoskeleton of the insects. That causes them to dehydrate and die, but it's safe for us and our cats & dogs. Do a quick internet search and you'll find all sorts of information.
June 19, 2011
2

found this helpful
Best Answer
Plain old table salt on carpet and furniture works. Sprinkle on carpet and upholstery, let sit for at least 24 hours and then vacuum up. Wait a week or so and repeat.
The salt makes the fleas dehydrate and die, but when the eggs hatch there will be new fleas. This is safe and very inexpensive as you can find salt for a dollar or less. Baking soda works too, same way as the salt.
May 16, 2020
0

found this helpful
That doesnt work with a severe infestation Ive tried the foggers work very well
June 21, 2011
0

found this helpful
Best Answer
20 Mule team Borax sprinkled into carpet dry. Leave for 2 weeks before you vacuum. If baby is allowed to eat it, it will cause a very bad upset stomach. Just don't let baby eat it.
January 2, 2018
1

found this helpful
As for the Borax, what we do is sprinkle on carpet, then use broom to brush it into the carpet, leave in for 3 days and then Vaccum. Do this every month and you won't have any problems.
I have done this for years, even when I lived in FL were there is lots of bug/fleas. Plus I have done animal rescue with lots of dogs and cats. I didn't have fleas in my house. I still don't have fleas in my home even with 9 dogs and 5 cats.
June 19, 2011
1

found this helpful
No it is not boric acid on the carpet. It is borax from the laundry isle. Boric acid is toxic.
That being said, I would go and get your older dog a chewable flea treatment. Dogs that are older can get really allergic to even one flea bite and it will make them break out in itches all over. It needs to have a chewable one from the vet, so it wont irritate it's already irritated skin.
For the cats, put a topical flea treatment on them from the vet. They are not that expensive.
As far as your house...there are some things you can do to help with that that are home remedies. I put salt under the cushions of the couches and under the sheets of the bed, etc. Fleas hate salt.
I put it on the carpet and leave it for a while and vacuum it up in a day or two. If you have a crawling baby, just put a blanket or such over the carpet or even plastic.
Vacuuming is very important to do with fleas. Vacuum every single day. IF you vacuum you are getting their eggs and them out of your carpet. I would put a flea collar in the basket or bag of the vacuum. It will kill fleas and then cover the nozzle of the vacuum so they don't get out before they die.
Here are some other ideas. Hope this helps.
www.ehow.com/.../
Remember Boric Acid is not the same as Borax. Boric Acid is toxic and you don't want to sprinkle it on your carpet where your pets can get to it. Borax is on the laundry isle at the grocery store.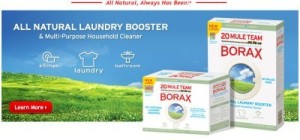 June 20, 2011
0

found this helpful
First, treat the outside of your yard with a spray meant to kill fleas. Spray especially well under porches, shrubs. You can buy a pump sprayer for mixing the correct amount and follow the manufacturers directions.
Inside (and outside) you can use Diatomaceous Earth as previously mentioned. I put some in an old herb container and sprinkle it everywhere, leave for three days and vacuum.
Get rid of all carpet if possible and go with some kind of smooth flooring. We did this and the result was amazing.
Your dog probably has developed a secondary infection of yeast and bacteria and needs vet treatment pills for this with a medicated shampoo. This is usually caused by contact dermatitis which is an allergic reaction to even one flea bite as mentioned above. You can give your dog over the counter allergy pills to counteract the allergic reaction or your vet may prescribe something.
Give your dog a flea pill called CAPSTAR. This will kill all the fleas with-in 30 minutes and then you can start using the monthly flea pills. I find the topicals like Frontline are no longer working on our dogs and have gone with one called PROGRAM (pill they eat) There are others that your vet may recommend that also contain their heartworm and other worming meds combined with the flea killer. None of these are cheap though, unfortunately.
I give our Chi a bath twice a week with a dog shampoo that has Hydrocortisone and enzymes followed by a rinse also with the same ingredients. It really helps heal the sores and the itching along with the meds from the vet.
So to put this in a list form:
1- Spray outside with insecticide and or use D.E.
2- Trip to vet
3- Bathe with a Hydrocortisone/enzyme shampoo and rinse.
4- Treat carpet and furniture with D.E. for three days
5- Follow vets recommendations as far as meds go
6- Consider getting rid of carpet. Even one room at a time like we did will help. We now have all smooth flooring which we laid ourselves and it really made the biggest difference.
Best of luck!
June 20, 2011
0

found this helpful
It would help if your dog is groomed to short hair during the warm months and let grow throughout the cold season. This will help in treating already infested pets with fleas. Then treat the dog/cats with Frontline Top Spot for fleas and ticks. You can get this product cheaper and the "real" thing over the internet and shipping is free. I always buy through this seller and receive the product quickly via USPS. cheapfrontlineplus.com/index.html A vial is supplied, an injection tube w/o the needle and directions for amount to apply per dog's weight. Again, a thrifty purchase as shipping is free and the price is great.
Flea medications should always be applied prior to the Spring time season for best effect. I apply the end of April or early May as my dogs are indoor pets and over the winter I do not put it on them and there has never been a flea or tick found. Since they are indoors most of the time, I only apply it every six weeks. Bathe your pets in mild dog shampoos to keep their skin from being irritated. There are some brands of flea treatment products that contain a harmful ingredient. Do your research if you do not consider Frontline brand.
June 21, 2011
1

found this helpful
Kathy, please be careful not to use commercial flea products meant for dogs on your cats - they are too strong and will kill the cats. The salt, borax & diatomaceous earth should help with the fleas in the carpets, etc. I always swear by Brewer's Yeast tablets; you can feed them to dogs and cats. One a day per pet is all they need. After a week or so, the yeast makes the pets' blood taste bad to the fleas & the fleas leave the pet & look for something else. One of my cats loved the Brewers Yeast tablet so much she would pick it off the top of her dish of food and eat it first, but if the pet doesn't eat the tablet voluntarily, the tablet can be crushed & mixed into the food. It's available in vitamin stores or health food stores & also comes as a powder. This was recommended to me by a vet 25 years ago.
Please get a handle on the problem asap, because your pets can become severely anemic and die if they lose too much blood from the flea bites; I learned this the hard way many years ago. If your pets are anemic they might need special supplements, or even a blood transfusion in severe cases. This is an expense you can prevent if you get rid of the fleas quickly and permanently. Good luck in your efforts to get rid of the fleas.
June 21, 2011
0

found this helpful
Doesn't anyone shampoo their own carpet? We track the fleas in from the outside is how you got them in the house. But please don't wait till the Grandbaby goes home. Try the salt. I haven't tried it. But I do know that shampooing the carpet with white vinigar added to shampoo is instant results and don't need re-doing because it uses hot water. I have a lot of dogs and cats and this year none of it is working, they are just taking your money. Capstar tablets only kill the fleas on the dog right now and for the price of 5.00 each you can buy Talstar granules or liquid you mix. for the yard to kill the fleas there. After you put the granules out you water it in with dawn dish soap and a hose end sprayer. on the liquid just add the Dawn (original) dish soap to the hose end sprayer and spray both at same time. I have used Advantage for years and this year have had to find alternatives because none of them work and the vets don't give you your money back they just say try this one they must have become resistant to this.
June 21, 2011
1

found this helpful
The diatomaceous earth has been a life saver for me. I live in Florida and have six dogs. I bought a 50 lb bag on line and used a flour sifter to spread it outside in the sand and all over my house. I even put it on my dogs (they loved it). I also gave them comfortis which is a monthly flea treatment. I like it because it's a chewable cube that they can't rub it off like the monthly drops. No more fleas in my house, yard or on the dogs.
June 22, 2011
0

found this helpful
We have tried the Borax laundry booster on a house that we were working on and there was carpet in every room except the kitchen. Let me tell you, it was ate up with fleas throughout the whole house. We took the Borax and sprinkled it over all the carpets and scuffed it in with our feet and left it there. This is going on three weeks now and there have been no return of fleas anywhere. So Borax definitely works, (we sprinkled the Borax on the carpets and left for the day and came back the next morning). You would probably have to keep the baby away from the carpet til the Borax did its job. Myself, I would not put my grandbaby on the carpet until the Borax was cleaned up.
June 22, 2011
0

found this helpful
Don't know if you have money because money so tight now.Dog needs a vet it's to old be eat up with fleas,cats too,Need get house bombed take baby out. Hard get rid things, if there flea around it will jump on me first thing. lol. Hope someone can help.That's a big problem, good Luck. "Cookie17' in Va.
June 23, 2011
0

found this helpful
I'm concerned about the condition of the animals as well as yourselves. Fleas are not just a nuisance but a health risk as well. There really are no shortcuts when dealing with fleas. So to better understand what your dealing with this website should help you : www.ttlntl.co.uk/.../fleas.htm
Good Luck.
Cindy
July 1, 2011
0

found this helpful
I use Bobbi Panter dog shampoo its all natural herbal shampoo once a week and use a homemade spray of half organic apple cider vinegar and half water I keep to spray them before and after they go outside. It works for mine and I live in Texas so hope it helps you and yours.
www.bobbipanter.com/
www.earthclinic.com/.../acvfordogs.html