June 13, 2009
0

found this helpful
I would suggest that he get a few ice chests and clean it out again then leave the doors open to air out for a day or two. the air isnt really circulating through there with the doors closed so that may be why the smell just wont budge.
June 13, 2009
0

found this helpful
This would work best if he could borrow/share a refrigerator with a family member, friend or neighbor for a couple of days:
Turn off the fridge, scrub the 'entire' freezer really, really well with a vinegar and baking soda paste, and then place a full pint of vinegar in an uncovered bowl in the freezer and close the freezer door. Leave it for at least two days.
If he absolutely can't do without the fridge for a couple days then at least do the same thing (leaving fridge on of course) and leave the freezer door open once the bowl of vinegar is placed in it. Personally, I think it would work best to do it with the fridge off so the vinegar is completely encased with a closed door. Please let us know what he tries that works so others know for future reference ;-)
June 13, 2009
0

found this helpful
Because potpourri oil is usually synthetic and not edible and because plastics absorb and hold aromatic oils... you may have a health hazard that may not be remediable.
If all else fails, hit it with straight 91% (or strongest you can buy) rubbing alcohol. Strong alcohol dissolves oils. Rub every part of the interior, and leave it open, empty and unplugged overnight.
If that doesn't work, get rid of the fridge. Sorry to say but his health is more important than a fridge.
Oh, and LOL since he doesn't seem to have a lick of sense (just kidding.. my son is only a toddler and already I dread the things he will think up to do!) make sure he keeps windows open when using that alcohol so as not to breathe it too much.
Best wishes. What a terrible lesson for him to learn!
June 16, 2009
0

found this helpful
I suggest trying charcoal or old coffee grounds with the door closed. Lots of coffee grounds in a large can worked well getting the smell out of my car.
And, I keep bamboo charcoal in my fridge to absorb the smell.
June 16, 2009
0

found this helpful
I'd heard somewhere (perhaps here?) that filling an odoriferous fridge with crumpled newspaper for a day or two (use a lot of newspapers!) will help get rid of unwanted smells. It might be worth a try. Good luck!
June 16, 2009
0

found this helpful
When my refridge smelled bad I tried crumbled up news paper. It worked but didn't fix the problem. I then desided to take all the food out and wipe down the inside with bleach water. It worked. I did have to get rid of butter and cheese because they had a funny taste.
June 16, 2009
0

found this helpful
Before you throw the fridge out, try coffee grounds, and baking soda, and charcoal briquettes. All of these things absorb odors. I would NOT wash it with a bleach solution, as it may then smell of bleach. I would only use bleach if you have a mold problem, which you don't.
It may need to be washed again, but again I would just use something like hot water and Dawn dishwashing liquid. I don't really know what this potpourri oil is, but if there was enough of it sprayed on, it may need to be washed off. Strong odors sometimes take a long time to be absorbed by things.
June 16, 2009
0

found this helpful
I once had a freezer for many years. I used it for so many things, great storage of foods. When my boyfriend & I broke up, I couldn't take everything right away & he got a boarder to share expenses. This idiot pulled the plug & all this meat just rotted.My ex didn't know this had happened & so it sat for a few weeks. Let me tell you, this was the worst thing I have ever smelled. We tried everything to get rid of the awful odor. Nothing did it.
The thing is, plastic absorbs smells, it's porous. I didn't try this cause i didn't think of it at the time. I would try something that gets into the surface of the plastic. I'd try a solvent, like maybe weld-on #3. This is a solvent used to glue many plastics. It melts the surface of it, then it dries rock hard, just like new. You'd have to air it out for a while, but once weld-on is dry, it no longer smells. Use a warm heater fan to blow the air around inside, it would
speed up the drying. Don't use the weld on for PVC, that continues to smell for a long time. Check the net or your local phone book & look for plastic fabrication supplies. They have a number 3 & 4, the 4 dries slower, 3 is fast. Use a mask cause you are using a lot, soak a paper towel with it & scrub the surface. Do it fast, cause it will melt some of the surface as you do this. Get a lot of paper towels & weld-on, maybe a gallon & do it with lots of windows open, early in the day, turn on fans to keep the air moving through.
Put the weld on in something like a fine squirt bottle. I can't think of anything else that would get into the surface. It will change the surface texture. Good luck,(by the way, I fabricated plexi for over 10 years, so I know a little about this stuff)
June 16, 2009
0

found this helpful
I would suggest taking everything out and putting a bag of charcoal in it for a couple of days.
June 16, 2009
0

found this helpful
Krudd Kutter at Lowes for about $12 a gal. No smell to it and it will remove the oil that has seeped into the plastic!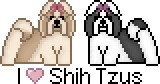 June 18, 2009
0

found this helpful
When my freezer was off for a week with meat in it and I was told by the store personell where I had purchased it that it had gotten into the lining and it would cost more to have it relined than to get a new one (the one I had was only a year old), I decided nothing ventured, nothing gained so I got a 5# bag of the unscented clay kitty litter, punched holes all over with icepick and put it in freezer and closed it up for a couple of days. Then I turned my freezer back on, filled it, left the kitty litter in and had no smell. After about a month I took the kitty litter out and had no further smell. I have used the plain clay litter for other things since with very good luck.