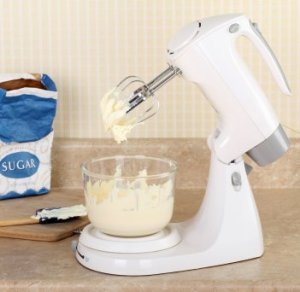 This simple buttercream recipe is perfect for icing your cakes and decorating them.
Note: This recipe makes a stiff consistency buttercream icing. For decorating, you will need to thin it down so that it is soft enough to go through your decorating tips. Instructions for thinning it down are below.
Ingredients:
1 cup solid white vegetable shortening or butter
1 tsp. clear vanilla flavor
2 Tbsp. water or milk, room temperature
1 lb. confectioners' sugar (approx. 4 cups)
1 Tbsp. meringue powder (Wilton sells this)
pinch of salt (optional)
Directions:
Cream shortening, vanilla, and water together in a mixer. Combine meringue powder, salt, and confectioners' sugar in a large bowl. With mixer at medium speed, begin adding confectioners' sugar mixture, 1 cup at a time. Once sugar is thoroughly mixed in, add another cup until all ingredients are combined. Blend approximately 1 more minute until creamy.
Yields: 3 cups
Icing Consistency:
Stiff Consistency:
flowers with upright petals, such as roses
Medium Consistency: Add 1 tsp. water per cup of stiff icing.
icing dam for layered cakes
stars
flowers with petals that lay flat
piping figures, such as faces or animals
basketweaves
borders (shells, etc.)
Thin Consistency: Add 2 tsp. water per cup of stiff icing.
icing your cakes
writing
vines
leaves