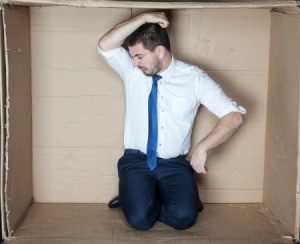 This is kinda embarrassing, but my husband's shirts, in the armpits, are very stinky even after I wash them (he's not, just the armpits of the shirts). I've tried numerous laundry tips to try and get them clean. I've tried spraying vinegar on them, soaking them in vinegar, Shout, baking soda, etc. I've tried different laundry soaps, Sunlight, Tide, Costco brand, Cheer, and no name etc. We've even tried many different types of deodorant. The rest of the shirt comes clean, it's just the armpits on the inside. It has deoderant residue and it still stinks.
Any suggestions would be gratefully welcome.
Candace
Answers
By Margaret (Guest Post)
January 5, 2005
6

found this helpful
Best Answer
I dilute mouthwash (happen to use Listerine) with water -- about half and half -- and dampen underarm area before washing.
By (Guest Post)
January 5, 2005
0

found this helpful
Best Answer
I use tea tree oil in the wash. A few drops per load and nothing smells. Even used it when washing cloth diapers. I don't use fancy soaps cause I don't like the smell of them. 1/2 baking soda, 1/2 borax, some grated Sunlight pure soap, and a few drops of teatree oil in every load. That's it.
By Paula W (Guest Post)
January 5, 2005
7

found this helpful
Best Answer
I was also having this problem with my two teenage boys. They would have t shirts that would smell OK after they were washed and dried, but the minute they would perspire in them again, the bad smell would come back very strong. I tried a number of things with no success, even Febreze, before I hit on the solution that is working for us.
I use the Lysol all purpose cleaner, about 1/2 cup in a large load of clothes. I use this in addition to my normal amount of detergent. My favorite kind to use is the Green Apple Breeze scent. Then I add about 1/2 cup of white vinegar to the rinse cycle instead of fabric softener. I do this with every load of laundry, and so far, so good.
When I first started doing this, I pretreated under the arms of the offending shirts with the Lysol and let them sit a few minutes before throwing them in the wash. Got to reclaim many expensive Ts this way! My sons say the treated Ts have passed the "sweat test."
Also, I have not noticed any adverse effects on my clothing from using the Lysol. Hope this works for you, too!
By trina (Guest Post)
January 8, 2005
0

found this helpful
Best Answer
I have used ammonia in the washer along with the detergent about a cup to the load and have good luck in getting the smell out of shirts. Good luck
By Becca (Guest Post)
January 26, 2005
0

found this helpful
Best Answer
My teenaged boys play ice hockey and I tried everything to get the stench out of their jerseys and equipment. The one thing I found that works is a product called Simple Green. I add about a cup to the load along with detergent and the smell is completely gone. You can find Simple Green at Lowe's or sometimes Walmart.
August 4, 2005
0

found this helpful
Best Answer
Another hint: have you tried just a deodorant, not one with antiperspirant? I would think that should help with the "residue" on the shirts.
Good Luck!
Read More

Answers