By (Guest Post)
April 10, 2006
0

found this helpful
Straight peroxide or do you dilute it?
April 10, 2006
0

found this helpful
Hydrogen peroxide can be found at dollar stores, too.
Please tell me how to dilute it.
Editor's Note I believe you use it full strength.
By (Guest Post)
April 10, 2006
0

found this helpful
Is there a length of time to leave the dentures in?
August 5, 2006
0

found this helpful
Sorry all for not responding sooner. Yes, I do use the peroxide straight. I use it for soaking my orthodontic retainer. It sits in the solution 16 or more hours a day.
December 5, 2006
0

found this helpful
Hydrogen Peroxide is great for whitening, too! I know of pals, that use it instead of pricey mouthwash.
It helps the gums, too, from gingivitis & dental disease. Not full of colors that some researchers say cause cancer, like most mouthwashes do.
August 11, 2007
1

found this helpful
I use this as my cleaning staple. It's natural, it's cheap and it works! I use it for a mouthwash and denture cleanser. I use this for mouth care, also for swabbing my face with a soaked cotton ball after washing with a natural soap. It takes care of blackheads and any bacteria from the day. I also use this at night to clean my drains and they are disinfected and clean. I use this as my cleaning product to clean my: sinks, windows, all glass (no streaking), cleaning the toilet and all ceramics. I use It to wash my flooring and in my laundry. I keep these people in business. I buy 5 & 6 Big bottles at a time once a week. I do alot of cleaning. Happy safe Cleaning.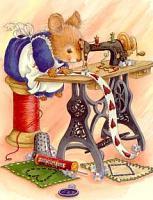 December 21, 2016
0

found this helpful
To clean my dentures I use a Drop of Dawn dish soap. The original blue. It takes off the adhesive, (any kind.) very quickly. I soak them in it over night as well.
I use my denture case add water add a drop of Dawn and shake.
The grease remover in the Dawn also eats the glue left on your dentures.