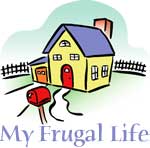 I shop with a target price firmly in mind. If you are shopping for something new to you, check online to see what a competitive price might be. You can also look at Craigslist to see what such an might sell for used. You can use ebay in a similar fashion. There are a good number of websites selling new and refurbished items; you can usually find a rating for their customer service.
I use slickdeals.net a lot. They have listings of a variety of things that might be on sale that day. They also have open forum threads you can read to use as a tutorial for the type of item you are looking to buy. They also have a buyers' alert program--it's free--to email notice to you of sales on the items you specify. If you Google: "13 Websites cheaper than ebay", it will lead you to an article that lists an additional dozen sites that you may find appealing.
As for grocery shopping, check the weekly advertising circulars. Don't overlook Walgreen and CVS as they both have good prices for sale items. Today when at Walgreen's for a flu shot, I'll buy Comet cleanser, 3 for $1. One cardinal rule I have is that when you find an item at a good, if not great price, buy as much as you can afford if you use it on a regular basis.
I bake my own bread. It's a chewy, coarse, whole wheat that goes great with soup and salad. It is satisfying and at about $1/loaf reasonable. I add psyllium husks (aka Metamucil) for extra fiber and molasses for color and flavor. One great recommendation I heard about a bread like this is to start a meal with a chunk of this bread and extra virgin olive oil; this will fill you up and cut down on the amount of other, perhaps less healthful, food you eat. I use recycled produce bags-the think, clingy kind--to wrap every thing I freeze as well as my bread.
Tracy from Kansas City, MO
Do you have a frugal story to share with the ThriftyFun community? Submit your essay here: http://www.thriftyfun.com/post_myfrugallife.ldml