By guest (Guest Post)
February 21, 2008
0

found this helpful
Our Hancock Fabric store used to carry them-not sure if they still do. Worth a check and see though.
February 21, 2008
0

found this helpful
I tried a few kwik sew patterns a while back and the instructions were very up front and easy to understand. They don't have a huge selection but it seems like they were less expensive if I remember right. Most stores sell patterns 50% off or less if you wait a little while.
They do sell kwik sew patterns at certain fabric stores. You can check for sellers in your area here:
February 22, 2008
0

found this helpful
I absolutely love Kwik Sew patterns, lots of basic designs, heavy paper patterns you can use more than once without them turning to shredded paper. Only one location sells them in my town and it is a bit out of the way for a non-driver like myself, but I persevere because they are the absolute best patterns in my opinion.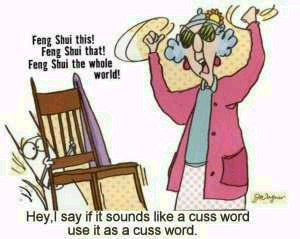 February 22, 2008
0

found this helpful
Great website. Easy patterns. Lots of ideas.
By guest (Guest Post)
February 28, 2008
0

found this helpful
I have always loved KwikSew patterns! They are heavy-duty, the instructions are clear and simple, and I have found patterns for things like car seat covers, etc. that I couldn't find anywhere else when I needed them.
I know other companies now make similar patterns to the one I mentioned above, but in my opinion, KwikSew still makes the better fitting and easier to sew patterns.
July 25, 2013
0

found this helpful
I live in the UK where we still have to buy these patterns online. Used to love the brand but since being bought by McCall's, the quality has gone downhill a bit (same with Butterick-Vogue since buy-out by McCall's, sadly).
In late 2012 or early 2013 McCall's began printing KwikSew patterns on the thin (and easily shredded) brown tissue. And they've changed the way instructions are written (for the worse, trust me), 'trended up' the designs, and discontinued many of the wonderful designs for winter-wear. Barely recognisable from the old KS patterns I'm sorry to have to report.
The only time I buy or recommend the patterns now are when there is a sale on 'out-of-print' or they advert 'printed on old style pattern paper' sales. The last time McCall's did that for the KS patterns available in the US was about three months ago, and they sold out VERY quickly.
Luckily here in the UK a lot of stockists have a nice lot of the old patterns in their warehouses so those of us here who want the old style patterns are still in luck. For now.
July 29, 2013
0

found this helpful
I sell some on my Etsy site - and have a few others still to be listed. Check me out and maybe send me a note there to ask about any your looking for.
Brenda J.Moore- Moonbeams in a Jar
www.etsy.com/bjmoore/
Hope I can help
July 30, 2013
0

found this helpful
I used Quick Sew patterns when my kids were growing up years ago. Nice thing about the patterns is that you just trace off the size you need now and save the master for later. You get more than one size in the pattern which is great when sizes change.