I washed a towel full of diesel in the washing machine. I've washed clothes several times after that and the diesel smell is still on the clothes. I've put it on many empty cycles to wash it away but no luck. Can you help?

Katherine


Add your voice! Click below to answer. ThriftyFun is powered by your wisdom!

January 28, 2009
0

found this helpful
Try washing with detergent and ammonia. I've had good luck with it getting smells out of my husband's garage rags.
By pat (Guest Post)
January 30, 2009
0

found this helpful
Hi, try using some orange oil and washing soada both are good at getting rid of diesel smells.

January 30, 2009
0

found this helpful
Years ago i was told by a professional to use a cup of salt when washing my husbands garage clothes to cut the grime and smell. Maybe you could try adding a box of salt to the machine, filling it letting it set a bit then run through cycle. I never had a problem with the smell and I've washed shop rags with gas, diesel and oils on them and I always use salt with the detergent.

January 31, 2009
0

found this helpful
Diesel is an oily thing. You need to rub down the whole interior of the tub with detergent such as Dawn or hand cleaner or Fast Orange. Then run it, hot water, with towels from a thrift shop that you'll throw away if they come out smelly. If that doesn't work, you can take the tub out and do the same with the outer tub.
Salt can't be good for your plumbing!
Add your voice! Click below to answer. ThriftyFun is powered by your wisdom!
How do you get gasoline smell out of a washing machine? I've tried vinegar but my clothes still smell like gasoline.

Carlie from Washington, DC
Answers:
Gasoline Smell in Washing Machine
You can try to run a few empty cycles through it, with your soap and a little vinegar or baking soda. Don't put any clothes in and see if that helps. You might have to do it several times. And leave the door opened when you aren't using it. While it is open, place a small bowl with baking soda or vinegar in it to help absorb the oder too.

And remember to never wash things that are flammable because placing them in your dryer could cause a fire. (04/27/2006)

By Katie
Read More

Comments
My boyfriend washed his gasoline soaked clothes in the washing machine and now all of his clothes and the washing machine itself sinks of gasoline. I put through a load with two litres of white vinegar and another load with A LOT of soap and baking soda...
I have rewashed the clothes three times! The smell hasn't faded, and I can't stand the smell! How do I get the smell out of his clothes and my washing machine?
Chanelle
Answers:
Gasoline Smell in Washing Machine
Try running a load through with a good amount of Simple Green - that stuff does wonders on the smells left from my hubby's work clothes. (07/26/2007)

By Trish D
Gasoline Smell in Washing Machine
If you fill the washer with water and add the vinegar then let it sit over night before letting the washer run through the cycle, that might help. I'm not promising this will help but maybe. Put in the washer filled with water, some FLEX CREAM RINSE, mix with some warm water, might help with the gasoline smell. I use it for rinsing my nylons and also the dog. He smells good for days.lol (07/27/2007)

By Vi Johnson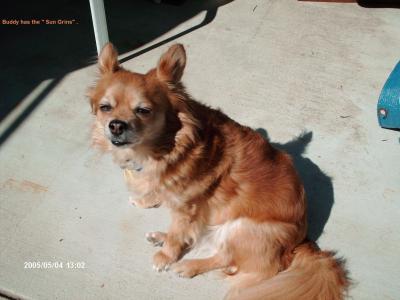 Gasoline Smell in Washing Machine
I would run the machine cycle using bleach only, to thoroughly clean the machine. Then leave door ajar between washers as highly recommended for front loading washers. (07/31/2007)
By Judie
Gasoline Smell in Washing Machine
I too have this problem currently and someone suggested running a cycle with a little Fast Orange. (12/09/2008)

By Angela