May 14, 2012
0

found this helpful
Best Answer
Try brushing on a bit of mascara in a colour closest to your hair colour. Apply very lightly as just a wee sweep of the brush along the brow area will be enough to pick up those hairs you can feel.
I think you'll be pleased at what you see after experimenting a bit.
May 15, 2012
0

found this helpful
Best Answer
There are special eyebrow tinting kits available at beauty supply stores (such as Sally Beauty Supply) that you could use. It's quick and easy and lasts anywhere from three to six weeks (depends on each individuals facial cleansing products used, amount of time in the sun, etc). I've always used Revlon's 'Roux' brand but there are other kits available. I think another brand name is Godefroy. Just choose a color one or two shades lighter than your hair color.
I'd like to add I hope you will be more kind and confident with yourself regarding your eyebrows and hairline. Two people come to mind regarding wearing their natural lack of attributes (well, what society says are so called lack of attributes) as a badge of honor. Whoopie Goldberg has invisible eyebrows and Sade has an incredibly high hairline and I personally think those attributes make them both look endearing and beautiful because of their confidence! Will add a couple photos here in hopes you will see what I mean :-)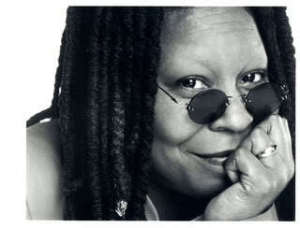 May 15, 2012
0

found this helpful
Best Answer
Many women have sparse brows, they just color them in with a cosmetic. There are powders and various pencils. Practice filling yours in using a very light stroke and experiment with different colors. Some women get permanent eyebrows. They are tattooed on and last for several years.
Go to a department store makeup counter and ask for suggestions on how to do your brows. And if all else fails, hold your head up high and go about your life. We don't all look the same.
May 15, 2012
0

found this helpful
Best Answer
A little eyebrow dye or small brush dipped in light brown (it gets darker with skin oils) shadow applied on the little hairs. Nothing wrong with high hairline. It can be beautiful.
May 15, 2012
0

found this helpful
And here is the photo of Sade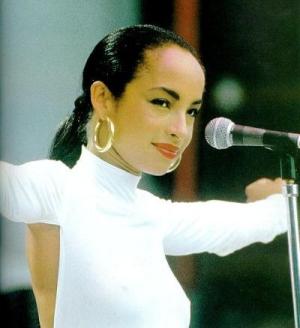 May 15, 2012
0

found this helpful
In this day and time there is no need for despair or desperation. Tired of the hairless brow? Visit your local tatoo parlor. Have the tatoo artist "sketch" the brow pattern that you desire, then fill it in once you are satisfied with the sketch pattern.
This should remedy the problem. Permanent? Yes...but isn't that what you want? Good luck and happy birthday!