This cranberry salad is a family tradition. No holiday would be complete without it. It's a perfect blend of sweet and tart. My eight year old has made the cranberry salad all by himself for the last couple years, and is so proud to contribute to the holiday feast.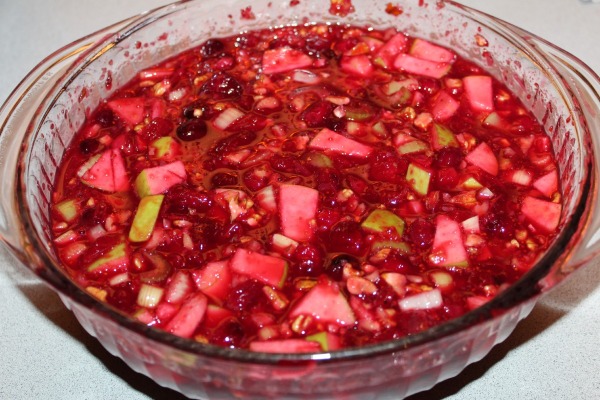 Ingredients:
2 cups water
2 cups sugar
4 cups cranberries (most bags hold 3 cups, so you'll need 2)
1 (3 oz.) pkg. cherry jello
10 large marshmallows (or 100 mini)
1 cup chopped apples
1 cup chopped celery
1 cup chopped walnuts
Directions: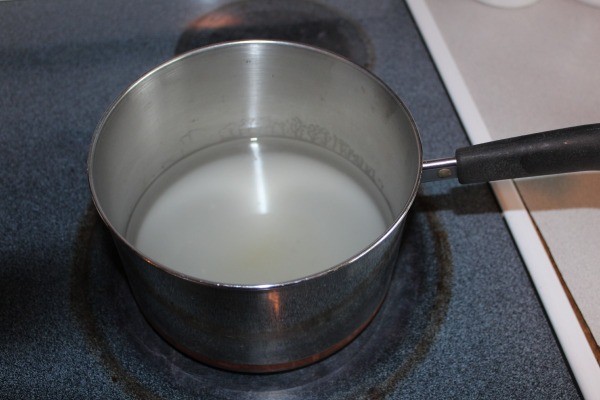 Boil sugar and water for 5 minutes.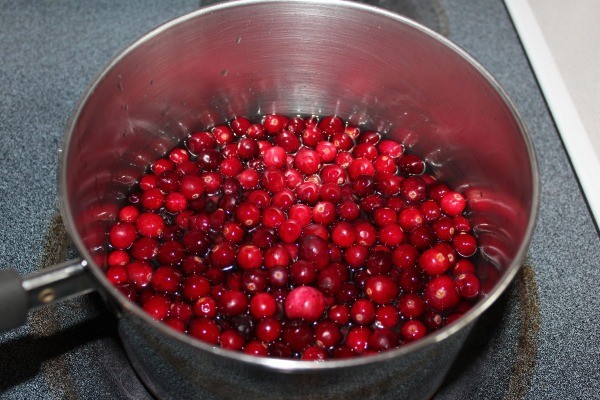 Add cranberries and cook until skins pop.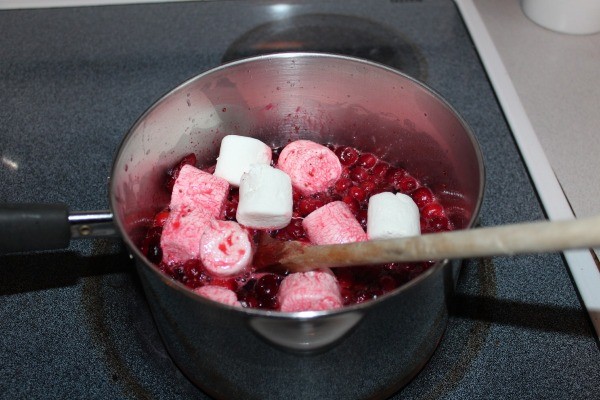 Add jello and marshmallows; stir until dissolved.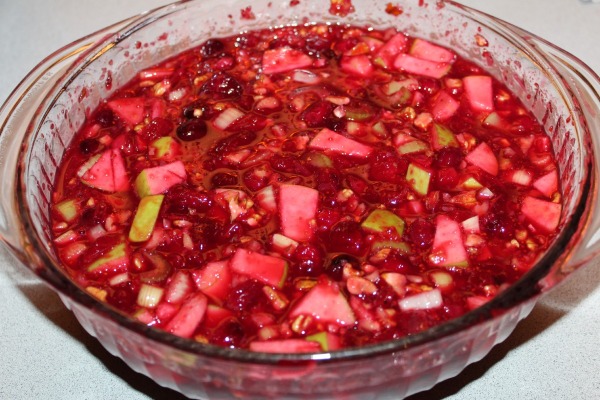 When cool add apples, celery, and walnuts.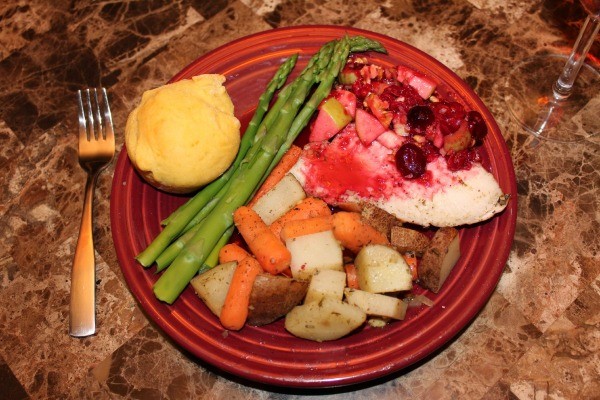 Chill overnight and serve.
Source: My grandmother, Ruby.
By Stephanie from Hillsboro, OR