Giani Granite Countertop Paint Kit Reviews
January 27, 2011
0

found this helpful
Can Giani Faux Granite kit be used on a real wooden countertop? It's not smooth like laminate is. Has anyone tried it?

By Kathie from FL
Answers:
Giani Granite Countertop Paint Kit Reviews
We have used the Giani and I don't think it would work unless you filled in all the cracks and uneven spots with wood filler and sanded it. They have a video online. Would high humidity/temperature changes cause the wood to increase/decrease and crack the Gianni paint? I would ask the company what they thought. The owner is really nice and helpful. He called me himself with answers. We like ours, and have received many compliments, but around the sink you need to get enough caulk to prevent peeling.
(01/03/2011)
By italianswede
December 27, 2010
0

found this helpful
I'm interested in doing my countertops using the Giani Granite paint kit. Can anyone who has used this kit tell me how their countertops are holding up to scratches, stains, etc.? Thanks so much.

By Laura G from Chicago
December 5, 2010
0

found this helpful
Has anyone used www.gianigranite.com kit? It seems the easiest? Just wondering what you thought?

Thank you.

By Lee from Charlotte, NC
Answers:
Giani Granite Countertop Paint Kit Reviews
Go to-Giani Granite Countertop Paint Kit Reviews, there is a lot of info there. Good luck. (02/13/2010)

By kffrmw88
Giani Granite Countertop Paint Kit Reviews
Hi! I painted my counters two years ago with the Giani Bombay Black kit. I used wadded up grocery bags to apply the paint instead of the included sponge. They turned out beautifully! They inspired me to fix up the rest of my kitchen. My Ginai counters have held up perfectly, but I do use a cutting board for the most part. So Far Giani seems to be the best solution. If you have any particular questions from my experience feel free to ask! (10/06/2010)
By Ashley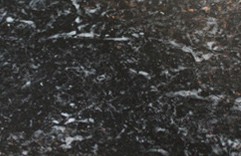 Related Content