These might be well known to some of us "sage" cooks, but here's hoping they help those new to the wonderful world of cooking!
Tip #1: I buy eggs by the 60 packs. Sometimes, as the end of the month, I have a few left. I take those out of my container, and hit them with a felt tip marker. Then, put them back in the container and I know they need to be used first. I used to put them in a seperate bowl, but now I can save the room.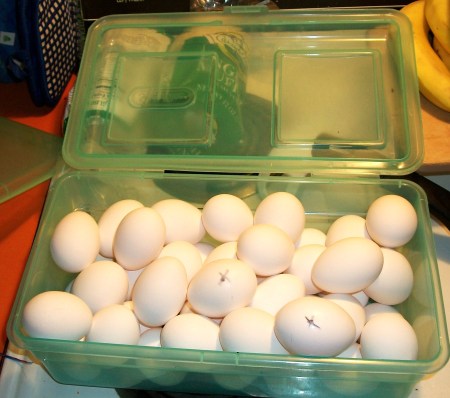 Tip #2: When I chop off the ends of celery, I freeze them. They stay good for about 3 months. I then pop them in a soup or stew stock, just to flavor the liquid. It's especially nice if I don't have celery that week. Once the end is used up, I just spoon it out and toss it away.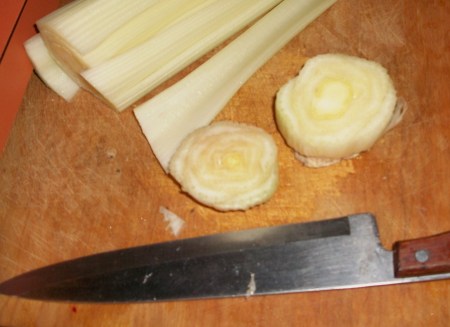 Tip #3: I have almost no counter space in my kitchen. Recently, I got the idea that I would put things in a drawer that I seldom use, you know the stuff. Then, set a cutting board on it. It's easy to remove, clean, and get things out of the drawer, but there when you need the extra space. I use it just for breads, fruits and veggies, so it doesn't run "afoul" (he he).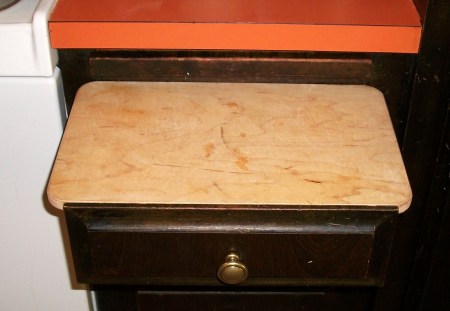 By Sandi from Salem, OR