I have a lot of earrings that I don't use any more. What kind of a craft can I do, to use up the earrings and not throw them away?
By Kathleen Dennis from Springfield, MO

Answers

June 4, 2009
1

found this helpful
Don't Throw Them Away!
If you have solitary pierced earrings you particularly like, turn them into fancy button covers. Cut off the posts with wire cutters, and use strong epoxy glue to attach them to the top buttons on coats, sweaters, or blouses.
The single pierced earrings will add decoration and design to ordinary articles of clothing, and you'll put otherwise useless single pierced earrings to good use. They're too good to throw away!Good luck.

(Guest)
Gold Post Medal for All Time! 846 Posts
June 6, 2009
0

found this helpful
I LOVE kffrmw88's advice!

June 6, 2009
0

found this helpful
You can use stud-type earrings for pushpins - a lot prettier than the plastic pushpins. Some of the fancier earrings may have parts you can cannibalize to make new jewelry. The easiest things are rings or pendants. You can find plain ring blanks at craft stores. Just use wire cutters to cut away any posts, then use a soldering tool or really strong glue (such as E6000) to attach the rest to the ring blank.
For pendants, you may have to get some jump rings at a craft store. You could either solder the jump ring to the back or fit it through filigree if the earring has it. Some altered artists like old and broken jewelry for their work, too.

June 6, 2009
0

found this helpful
I took mine and made some gorgeous fancy Xmas tree balls with them. Get an inexpensive ball like those that are covered with satin fibes(you may have to shop in thrift stores. Condition only matters a little as they will be totally covered with earrings. Post style work best, but shepard hooks can be clipped shorter with wire cutters. Coat the post of each one with a good tacky glue that dries clear(I'm a big fan of Aleenes) Insert where desired, close together so very little of the ball underneath shows, especially if it is faded or in bad shape(you can try painting the balls before starting too) Save a nice dangly one for the bottom of the ball and add your small eye screw with glue at the top before starting your design so that you can hide it a little with the earrings.
Any gaps may need beads on straight pins to fill in or if the ball looks fine, leave large areas showing to add to the design.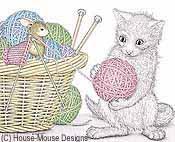 June 6, 2009
0

found this helpful
Our daughter-in-law did the sweetest thing. She took an earring that had lost its mate, one that was special to me, that I had for years. She purchased a chain, and had a jeweler make that earring into a pendant for the chain!
I was so pleased to be able to wear that necklace!! And it was even more special because it was a piece of jewelry that I loved.

November 28, 2009
0

found this helpful
I love the larger pierced earrings and have often used a pair or a single (when I've lost the other) as broaches, scarf clips or lapel pins.
And just for fun I take that single earring and pair it with another complementary pair, wearing 2 earrings in one ear.
Answer

this Question