Question:
I want to fertilize my plants with "kitchen waste" instead of chemicals. How do I use coffee grounds for hydrangeas if used grounds are not acidic enough?
Hardiness Zone: 7a
Dorothy from Munford, TN
Answer:
Dorothy,
Used coffee grounds can be spread around your hydrangeas in small amounts and gently mixed into the topsoil, or composted along with other kitchen waste and added to your soil later.
Used coffee grounds are still beneficial to your hydrangeas. Here is why:
They contain about 2.0% nitrogen, 0.3% phosphorus, and 0.3% potassium. Just like any organic matter, as used coffee grounds break down they release their beneficial compounds into the soil.
When worked into the soil, they do provide a small amount of acidity. Some studies suggest that used coffee grounds lose their acidity when brewed (supposedly all of the acid goes into the coffee). Other studies now suggest that this is not true, and that used grounds do add a small amount of acidity to the soil. The key seems to be working them into the soil and not just spread them on top.
Coffee grounds contain allelopathic chemicals that may inhibit weed growth. It should be noted, however, that these same chemicals are not selective and can inhibit the growth of desirable plants as well.
One thing to keep in mind is that like any organic waste from the kitchen, as coffee grounds decompose, they are likely to tie up a small amount of nitrogen in the soil-making it inaccessible to your plants. How much that affects your hydrangeas depends on how much of the grounds you have incorporated into the soil. In general, a small amount of coffee grounds dug gently into the topsoil around your hydrangeas is probably just fine. Nevertheless, an even better way to utilize it would be to start a backyard compost pile for all of your kitchen waste.
Good luck!
Ellen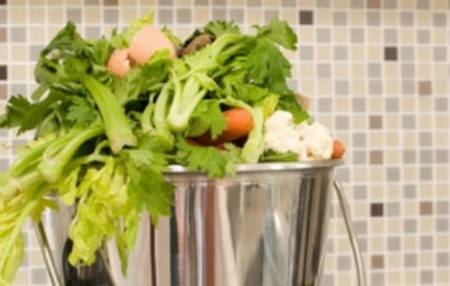 About The Author: Ellen Brown is an environmental writer and photographer and the owner of Sustainable Media, an environmental media company that specializes in helping businesses and organizations promote eco-friendly products and services. Contact her on the web at http://www.sustainable-media.com
Add your voice! Click below to answer. ThriftyFun is powered by your wisdom!
By guest (Guest Post)
April 9, 2008
0

found this helpful
The local starbucks saves coffee grounds for gardeners...Just ask. They are on the back step in huge garbage bags. I add them to my compost to keep it sweet smelling! The coffee filters break down quickly!
April 9, 2008
0

found this helpful
Were you thinking of using coffee grounds that were not used? that would be the most shockingly expensive plant food, I would think!
By guest (Guest Post)
April 10, 2008
0

found this helpful
Used coffee grounds and tea bags are great for hydrangeas, azaleas, and rhododendrons. Just put them on the soil under the plant. It may take several months for the grounds to get worked down into the soil and for worms to find it. Be patient. Good job.
By guest (Guest Post)
April 10, 2008
0

found this helpful
I was told years ago to place a used SOS pad, (Brillo pad also works) in the soil around the plant. I cut the used pads into quarters and placed around the plant evenly. Be careful when placing anything in the soil around a plant that you do not disturb the roots. Always try to add before planting.The results were great ! Something about iron content. I just know it works and works better than coffee grounds. I save my coffee grounds and egg shells for my roses.
May 2, 2008
0

found this helpful
If you are a coffee drinker, just use the used grounds after you are done making coffee. They also work well to take odors out of the refrigerator. If you don't drink coffee, see if a neighbor would be willing to give you theirs. No sense in wasting good coffee.
June 12, 2008
0

found this helpful
You can also use 1 cup of white distilled vinegar to 1 gallon of tap water for all your acid loving plants. I do this for my blue hydrangeas, gardenias & camellias.
Add your voice! Click below to answer. ThriftyFun is powered by your wisdom!