September 4, 2007
0

found this helpful
Best Answer
Were u planning to change the floor as well? If not, I would change the peach hardware on the cupboards to something like pewter or brushed nickel, remove the wallpaper border, paint the walls white with a pinkish undertone(it is white, but has just a little pink in it) On the counter tops, go for pink/gray granite so that the floors would blend.
Not all neutral, but neutralized.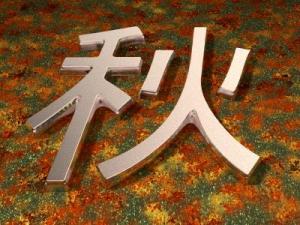 By (Guest Post)
September 4, 2007
0

found this helpful
Just get rid of that peach color and you won't have to worry about getting new counter tops.
By Doreen. (Guest Post)
September 4, 2007
0

found this helpful
Try to maybe do a creamy beige that would be somewhat neutral for your walls or white like the lady above said. For your countertops, maybe do a white/beige laminate. For the floor, you may want to do a light beigy color tile. I don't think there is anything wrong with updating for resale. We are moving into an older home and we are going to remodel thinking that someday, when we sell it, not much would have to be done for it to have good resale appeal.
We will probably do alot of it ourselves to save money. Sometimes you can find things on sale. We did a few things to our previous home in order for it to attract potential customers. I have read articles that say that you want your home to have neutral colors and not too much of one's own decorations/things, so that people can imagine their decorations in the house. I hope this helps.
September 4, 2007
0

found this helpful
Hi, I wouldn't spend a dime cause the people that do buy it will re-do the whole thing the way they want it, why waste your money you could use for the new house? I love the copper stuff you have on the wall but there are too many for that size wall, use only 3 or 4 of them on that size wall. If you are sold on changing the counter tops I would go with a forest green for the counters, peach and forest green look great together.
I love your kitchen and the color peach you chose with the white accented woods looks nice and clean, really thats what people look for when they look at kitchens & bathrooms. Good luck and let me know what you decided to do with it.
By laks (Guest Post)
September 5, 2007
0

found this helpful
Thank you all for your suggestions. We are not planning on doing the floor. Although the kitchen looks cute and clean, we just felt it didn't look updated compared to the rest of the houses in our neighborhood. We want to paint the cabinets and change the hardware like thriftmeg suggested. About painting the wall paper,is that a good idea? We are pretty sure our house would sell, but we think changing the counter tops and updating it would attract buyers. But again we might be moving in a year's time,and whether we could recoup all of the cost,is the reason for my hesitation.
September 5, 2007
0

found this helpful
I agree with the previous posts. The potential buyer may want to change it anyways. If you really feel you need to change it I would pick something very neutral so if they get rid of the peach the new counter top will go with anything.
Granite is a good choice because most people like it.
September 5, 2007
0

found this helpful
I think the issue of updating your kitchen depends upon the kind of houses in the neighborhood. Our old family home was in an area that was nice, but nothing fancy when we grew up - but has gotten sort of ritzy today- and people nowadays do demand more of their kitchens/baths - So we upgraded both to keep the value of the house. If your neighborhood is more modest and so are the house values, then don't overprice it for the market by putting a lot into renovations.
By suzi_homemaker01 (Guest Post)
September 9, 2007
0

found this helpful
I LOVE your kitchen the way it is, but if you were thinking about selling, the potential buyer may not love peach as much as you do, so you could change the wall color to a white to match your cabinets. Changing the laminate is only a few hundred dollars, but it may not be what the new owner likes, so if it were me, I would just tone down the peach and neutralize it! Good luck!
July 16, 2009
0

found this helpful
If you are going to change the countertop for resale purposes, I would use white. It would match what you already have, but it would also allow a new owner to change the peach walls to another color and the counter would still match.