September 23, 2007
0

found this helpful
Best Answer
Don't they sell handy little basket type things to hang over the divider in the sink for silverware or scrubbing pads? That should work.
September 25, 2007
0

found this helpful
Best Answer
I put my soap on a sponge. It keeps it from getting too gooey and every once in a while I use it to clean my sink and counter.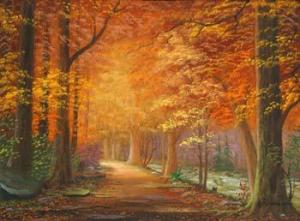 October 3, 2007
0

found this helpful
Best Answer
Cut out the bottom of a cardboard milk carton. You can stretch rubber bands criss-cross across the top to make a "drainer" so your soap can dry out in between uses. (I use 6 or 8 rubber bands to make a grid.)
If you buy fruit in a mesh-type bag, you can make a small mesh bag and hang your soap from a hook on the side of the sink or on the faucet. This also works well for all those little leftover pieces of soap in the bath. If you put a small sponge in with it, you can use the bag as a scrub brush on your skin and it foams up really nicely! I like to use this on the rough skin of my feet.
Cantate
October 17, 2015
0

found this helpful
Best Answer
I cut the bottom off of a yogurt container, leaving a small plastic dish about 5 cm tall (you could also just use a small plastic sour cream/yogurt container instead of cutting down a large one) and then stabbed holes in the bottom of the container. I flipped the container over so the holey bottom was face up and the soap dish looked like an upside down cup with holes in the top.
You place your soap on top of the container so that any water on the soap falls through the holes to the area underneath the container. This means your soap is never resting in water and getting all mushy and dissolved. It doesn't look great, but it sure works well! Take care :-)
September 25, 2007
0

found this helpful
I know it may not fit on the edge of your sink but I use an old china saucer to hold my soap and the cup to hold q- tips.
Could you cut the bottom off of a nice dish soap bottle and use the bottom. It may be narrow enough.
September 26, 2007
0

found this helpful
The sponge trick works well, or use a non-metallic scouring pad (such as Scotch-Brite). Either way though I like to keep them in a dish of some sort. Here's a thought for making a recycled holder: find a fairly small blow-molded, flat sided plastic bottle. Heat it in simmering or slightly boiling water (or fill it with water and heat it in a microwave). When it is hot enough the plastic will become pliable and you can press it into the shape you need. As it cools it will hold this new shape pretty well. Obviously since it will be quite hot you don't want to use your bare hands so before you begin find something to press it with and hold it in position a few moments until it cools.
If the bottle has an air-tight cap you can put it on tightly once you've achieved the shape you want, creating a vacuum in the bottle to hold its shape.
I have never done this exactly, but when working at a coffee shop we'd take our empty gallon milk bottles and blow steam in them for a few seconds (from the wand on the espresso machine). Then we'd immediately place the bottle neck in the sink drain and press the bottle as flat as possible so it would take up less space in the recycle bin. I found that if I flipped the bottle over, held it flat, and put the cap back on the bottle would stay flat better.
BTW if you do this you might want to cut some holes in the indented side (after you've pressed/shaped the bottle) so the soapy water can drain. Good luck!