June 25, 2007
0

found this helpful
Although is isn't a dessert,have you considered Black Raspberry Vinegar. Here is a heritage recipe that was used as a drink in the 1800's
Put any amount of black raspberries in a large bowl or non-aluminum pot. Add white vinegar to just cover the berries, let stand 24 hours. Bring to a boil; strain. Measure juice and add an equal amount of sugar(ie a cup of sugar per cup of juice). Boil for 20 minutes Pour into hot, sterilized jars and seal OR pour into containers, leaving an air space and freeze. To serve, place 2-3 large spoonfuls of syrup(or to taste) in tall glass; add cold water and ice cubes. Stir. Yield: The final volume of syrup will be about half the original volume of berries.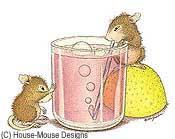 By guest (Guest Post)
June 25, 2007
0

found this helpful
My Mother used the same recipe for just about all fruit. It is called "No Fool Cobbler". To make it you melt 1/2 stick of butter or margarine in 8 by 8 cake pan. Mix together 1 cup of self rising flour, 1/2 cup sugar, & 3/4 cup milk by hand. Pour this mixture over the melted butter/margarine. Sprinkle 1 1/2 cups of drained fruit over this. Do not stir! Bake 30-40 minutes in a 350 degree oven. This is wonderful with vanilla ice cream while hot...enjoy
By guest (Guest Post)
June 27, 2007
0

found this helpful
How lucky you are to have such a good crop,,mine aren't doing so good this year.
My grandmother always made a family favorite, sort of cobbler but on the stove. Cook berries with sugar, never knew her exact formula but was about 2 qts berries with 2 cups sugar. She then made a biscuit only rolled almost flat, cut in small pieces and dropped into thickened berries and slow cook until dumplings were done.
I freeze, rinse well, roll in sugar and put in freezer bag. Handy to add to muffins or pancakes, top ice cream, make a syrup, jam,,,or right out of the bag,,,Enjoy,,,
By guest (Guest Post)
June 27, 2007
0

found this helpful
Although I make the occasional blackberry pie with our crop, our standard blackberry dessert is extra simple, but very delicious. We simply sprinkle a nice handful over a bowl of Dannon's Lowfat Vanilla Yogurt (available in a large blue and yellow tub, enough for 6-8 bowls at least). We've tried other brands of the lowfat vanilla, but they just weren't the same as this brand. It has a great flavor that goes perfect with the raspberries.
It's perfect for me too. Lowfat and no turning on the oven in a home with no airconditioning!
June 27, 2007
0

found this helpful
I have an idea --- send them to me!!!!!!
June 27, 2007
0

found this helpful
You could come to my house with a hot blackberry crisp! I never miss making one. Blender half the berries with some cornstarch and sugar and cinnamon, toss into pan, add the other half the berries and stir, then top with mixture of equal parts oatmeal/butter/brown sugar with half again the amount of oatmeal. Bake over a cookie sheet until unbearably wonderful smells fill kitchen. Can you tell I'm not a precise measure type of cook? Enjoy your berries, you lucky lady!
June 29, 2007
0

found this helpful
They can be substituted in any recipe that calls for red raspberries. My favorites are a pie, homemade jelly, and smoothies, but I chiefly just like eating them plain. My grandfather made an absolutely wonderful raspberry wine. Freeze the extras to use throughout the winter. You can also use them to make a fabulous syrup to use on pancakes, waffles, over ice cream, or on cake.
July 3, 2007
0

found this helpful
Mix a large tub of coolwhip and 1 package of cream cheese until smooth - add as many raspberries as you want. This is very simple and very good!!
July 3, 2007
0

found this helpful
"Ten Dollar Fruit Pie"
1 stick butter
1 c. flour
1 c. sugar
1 c. milk
1 to 2 c. blackberries
Melt butter in a 2-qt. baking dish. Combine flour, sugar and milk. Pour into the dish with the butter. Pour blackberries over the batter; do not stir. Bake at 350 for about one hour.
My mother's recipe.
From Valerie in Liverpool, PA
By guest (Guest Post)
July 9, 2007
0

found this helpful
I use Pillsbury dough (in the refrigerated section of the grocery store) in a red box. With this I use to make my crust, along with 1/2 to 3/4 c. of sugar, 3 tbsp. of flour, and 5 c. of raspberries to make my homemade pie. I bake at 325 to 350 to prevent the crust from burning, for an hour. After an hour or so, I serve it with vanilla ice cream. The reason the sugar amount varies, depends on how sweet the berries are.