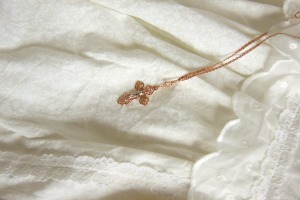 This article articles archives suggestions for Whitening a Christening Gown from 2006.
Question:
Can Oxi clean whiten 32 year old christening gown?
Joan from Rutherford, NJ
Answers:
Biz and Clorox 2
A number of years ago, before OxiClean was on the market, I had a similar problem. I used Biz and Clorox 2 (all fabric bleach) with great results. I would dissolve equal parts of each in a small amount of hot water and then add enough cold water to cover the clothing items. Add the clothing to the cooled down solution, not the hot. 1/2 cup of each to 1 gallon of water would work.
I let this soak for several days and just checked it daily to see if the stains were gone yet.
Dishwasher detergent works but I feel that it is a very strong bleach and might harm fragile fabrics. Dishwasher detergent also has a very fine abrasive ingredient in it to "scrub" the dirty dishes clean so I don't use it with any fabrics.
My son's old baby clothes, and baptismal outfit, were packed away clean, but 30 years later had ugly brown stains on them! I could only guess they were from old formula/spit up stains that appeared to be washed out but still remained in the fabric. I'm happy to report they all came out, much to my surprise and relief!
By Grandma Margie
Bluing
If the Oxi-clean doesn't work, why not give old-fashioned laundry bluing a try? It's recommended for delicate whites and can be used to soak and hand wash something like a Christening gown.
Here's the URL to some info on bluing:
https://www.amazon.com/Mrs-Stewarts-Liquid-Bluing-8-0/dp/B00NU075EG/?tag=thriftyfun0b-20 (Affiliate Link)
Just a thought.
By Cynthia
Ivory Soap
My mom uses classic Ivory Soap. We had several family heirloom articles that needed whitening. Because they were old and fragile mom did not want to use harsh detergents with chemicals.
Lather the article really well with the ivory soap (the classic bar). Let the article sit with the soap in it. The soap lather will whiten the article gently. It may be necessary to repeat the process depending on how yellowed the gown is.
By Miss Cris
Read More

Comments
Over time, stored white clothing such as christening and wedding gowns can yellow. Products such as Oxi-Clean or hydrogen peroxide can be very effective in whitening them.
Laundry bluing is also a good choice. This is a page about cleaning a lace christening gown that has yellowed.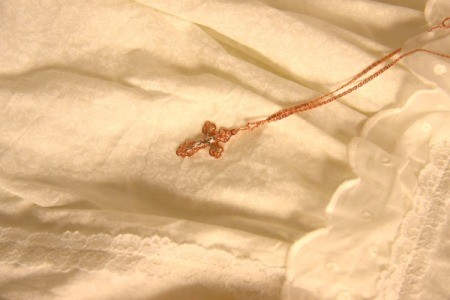 My father's 1901 christening dress in showing signs of wear and tear after being used many times over the years. I would like to use it for my great granddaughter's christening, but don' know the safest way to clean it. What is safe way to wash it?
By Fran H.
Answers

Linda L.
Bronze Tip Medal for All Time! 64 Tips
January 19, 2012
0

found this helpful
Best Answer
Since this is delicate and sentimental please don't try to clean it yourself. Find a good dry cleaner that clean with "archival" quality products.
If you have a local art museum the curator might be able to suggest one.
Answer

this Question