I would like to know how to transplant peonies.
Add your voice! Click below to answer. ThriftyFun is powered by your wisdom!
January 5, 2010
0

found this helpful
Depends on where you are located. Here in Indiana, they can be transplanted two times of the year. The best time is in the spring right when they break thru the ground. The other is in the fall after the leaves and stalks have turned brown.
You can dig up the whole bunch if it is under 10" across. If larger, you may have to divide them.
Use a long spade and enter the ground straight down along the sides of the outermost stalk you can see. If digging a whole bunch, put down the spade in a circle around the stalks. Get as far under the stalks as you can. (Older plants will have very deep roots that may have to be cut.)
For wider plantings, use the spade to part a portion of the stalks away from each other. Once you dig around each section, you will need to be certain to lift from the outer edge only so you don't injure any more of the stalks than necessary.
Replant in a hole much wider than the diameter of the your set of stalks. You need to not crowd the roots. Water well no matter what time of year after you transplant. Wishing many enjoyable blooms for you!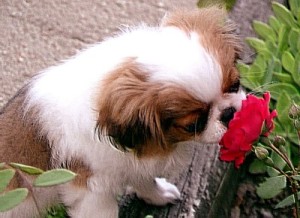 Add your voice! Click below to answer. ThriftyFun is powered by your wisdom!
I have a beautiful peony plant in the front of my house. The problem is I am never out there and seldom get a chance to enjoy its beautiful blooms. Can I replant it to my backyard? Do peonies do well with a move? Is it o.k. to replant now? (May)

Hardiness Zone: 6a

Lynn from Toronto, Ontario

Answers:
Transplanting A Peony Plant
I moved my peonies as soon as they started coming up this spring. They seem to be doing ok so far. Hopefully I did not do too much damage. (05/07/2008)
By Karen White
Transplanting A Peony Plant
I have transplanted them in the spring and the fall. They didn't bloom the first year when I moved them in the spring time. Also, make sure not to plant them too deep. They like to be planted close to the surface with just a small amount of soil covering them. (05/07/2008)

By Paula
Transplanting A Peony Plant
We inherited a peony in the front corner of the yard. It was a spindly thing, and whenever we hired somebody to mow the lawn, they would mow right over it, poor thing! Finally we put in a driveway where it was, and the contractor (sweet fellow!) dug it up and moved it for us, to a flower bed by the front porch.

This was in early September, 2005 (the height of summer here in Kansas, hot and dry). I have no idea how deep he planted it or anything, but it survived. The next year it didn't grow much or try to bloom. The second year it grew bigger. This spring it's huge and covered with buds! So I think they are quite tolerant of transplanting, just don't expect blooms the next year. Good luck, and enjoy your peony! (05/08/2008)
By KS Granny
Transplanting A Peony Plant
They prefer to be moved in the fall, but I moved a whole row of them in the spring when we got our house. Don't plant them too deep and not too close to the house. They tend to have a lot of ants which I have heard help the buds open. (05/09/2008)

By Beth
Transplanting A Peony Plant
I have several peony plants. Have had to transplant them many times, fall or spring, and haven't had any problem. They are very sturdy. (05/09/2008)

By Bonnie
Transplanting A Peony Plant
Hi there. I have a peony plant that I have moved. I find they do move easy, but don't liked to be moved. Once they are moved they don't bloom that year, you will have to wait for the next summer for them to bloom. So find a good spot for your peonies, transplant them and leave them there, and you will get a nice bloom the next summer. Or wait until they have bloomed for the season and move them in the fall. Hopefully you will get a bloom in the spring/summer. (07/24/2008)
By barb