My mother always said not to waste food. Dad always said not to depend on others until you knew you could do it yourself. Then, at times, depending on others is OK.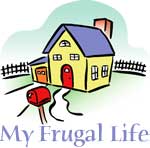 I grew up in the city of Memphis, TN, so I didn't have access to many garden spots. I met and married a man that grew up farming. Needless to say, I learned so much, mostly from his brother who lived next door. He had so much patience showing me how to prepare the ground, how to plant and where to plant, both really important.
I still have my garden every year, in pots if necessary. I had to use flower pots this year because we moved about 2 weeks after prime planting time. I haven't been rewarded with large quantities but a little here and there has been enough to enrich our meals. My love of gardening runs over into flowers too and I have a whole new, unplanted yard to play with, starting this fall. I try and share my love of gardening with my grandchildren and any others that just "ask in passing" how my garden grows.
Following my brother-in-law's advice, I always leave some to go to seed and back to the earth. I hope anyone with just a tiny bit of enjoyment in watching plants grow will try and beautify their own little corner of their world with food and flowers. There is no better stress reliever, unless you can sit in the middle of all this bounty with a great book.
By Connie from Ramer, TN
Do you have a frugal story to share with the ThriftyFun community? Submit your essay here: http://www.thriftyfun.com/post_myfrugallife.ldml