December 22, 2010
2

found this helpful
Saving money, not putting out poison. Save the world, one step at a time. That is great.
December 23, 2010
1

found this helpful
We have a huge field behind our house and also get a mouse or two every winter. We use "Real Kill" and drop the little packages down the heating vents, behind the refrigerator and under the washer, dryer and stove. It does kill the mice and they dry up and you never smell them.
When we first moved where we live now a mouse died in one of the walls and the entire house stunk for weeks which is why we now use the Real Kill.
Our two cats are older and though very interested in catching them haven't been able to do so. Though our Great Dane / Lab mix Emma has caught and killed several in the back yard.
I don't like the smell of anything Peppermint or I give that try it does sound like a great idea.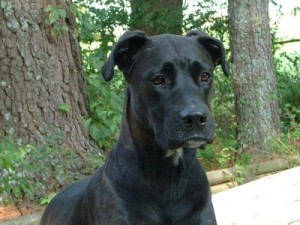 December 26, 2010
0

found this helpful
Gem, your solution sounds better than many I've heard, including the ones you listed. Hubby invests in D-Con rat pellets, but then I have to worry about our pit-sheltie mix, who loves to catch small animals!
Peppermint would also smell better than dead mice. I know they say the poison embalms them. Don't you believe it. Thanks for the idea.
January 2, 2011
0

found this helpful
The reason they don't smell is that the poison dehydrates them from the inside out, a very cruel death, also they head for water, so if your neighbors have a pool, they usually end up with your dead mice or rats. The peppermint is so much more humane, plus so much better for the environment and doesn't kill other living things, so thank you so much!
February 16, 2011
2

found this helpful
I tried peppermint oil and aluminum foil and neither one worked.
January 27, 2014
1

found this helpful
I have had mice invading my pantry every night! So yesterday I put several cottonballs with peppermint extract on every single shelf.
Well...this morning there were fresh droppings, so I'm going to say the mice were not deterred. On the upside, our whole kitchen smells like peppermint.
April 8, 2014
1

found this helpful
I haven't heard of sticking peppermint balls in holes to make them go away. However, stuffing the holes with steel wool and sealant works. They cannot chew through the steel wool or if they try, it kills them. I refuse to use poison and have had wonderful luck with the steel wool trick.
October 18, 2016
0

found this helpful
Peppermint Oil works wonders for Mice. Extract peppermint oil will not work.
October 22, 2016
1

found this helpful
I have not had mice in years. My mom had them and we put the cotton balls on the side of her bed. They ate the mess out those cotton balls and died in the wall.
B put the in he hallway and boy did they eat up that cotton balls. and of course they died. I live by cotton balls and pepper mint oil. just so you know it needs tobe pure oil from the veggie market or health food store.
December 31, 2017
1

found this helpful
I going try this because to unsettled in my home to the I feel moving I have had put every thing in plastic sealed boxes. This is so distressing, I will try the pepper mint
May 18, 2018
0

found this helpful
Let us know if it works for you. Good luck!
November 5, 2018
0

found this helpful
Other than your house smells like a peppermint stick, this method DOES NOT WORK! I have tried this idea several times and I have not noticed one bit of difference and to be honest I think they got worse.
The sweet smell seems to attracted them!
November 6, 2018
0

found this helpful
It truly works. However, you do have to freshen the scent periodically. 100% peppermint oil.
February 3, 2019
0

found this helpful
I put either Peppermint essential oils, eucalyptus essential oils or citrus essential oils in my trash can's and animals will not bother them. I can put a whole uncooked chicken in my kitchen trashcan and my cats won't go near it. if I put the same chicken in the trash can without one of those essential oils my cats will get into it. Peppermint extract will not work it as to be the essential oils.