By (Guest Post)
September 3, 2007
0

found this helpful
We have a tradition in our family for anyone turning an "-0" birthday: the same number of items (useful or silly or both) for the number of years. It's sort of like a birthday Christmas stocking. I've done this for several friends (I always include odd useful items like lint rollers, stamps, samples of medicines, floss, etc...) and it's always a crowd favorite!

suzanne
Silver Post Medal for All Time! 277 Posts
September 4, 2007
0

found this helpful
That was my suggestion, too.
30 tootsie rolls, 30 pennies, 30 pieces of gum, etc.
By Erika (Guest Post)
September 4, 2007
0

found this helpful
Thanks for the great suggestions! I will definitely keep this one in mind. I never heard of anything like that before. Thanks again!

September 4, 2007
0

found this helpful
Might be interesting to look into what pop culture items are thirty years old by googling the year ie 1977 and using replicas(toy versions), pictures of items or the real thing if its small enough and mounting them in a shadow box frame with any pictures you might have of her through the years from birth, the goofier the better. Have fun!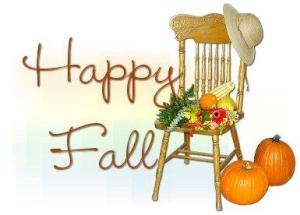 By J Cerar (Guest Post)
September 4, 2007
0

found this helpful
A few weeks ago my daughter in law turned 30.
We made her a sign that said:
Tammy is a Perfect 10 + 10 + 10
We also made fancy chocolate shoes and purses on lollipop sticks for favors.
Everyone loved it and she said it made her feel better as she dreaded the year!
By Kerry (Guest Post)
September 6, 2007
0

found this helpful
If it is not too late you might try sending 30 small gifts, cards etc. for the thirty days leading up to THE DAY.
By ERika. (Guest Post)
September 6, 2007
0

found this helpful
I still have about a week and a half to get her package together. So far I have kinda used a little bit of all of these ideas. I decided to make her kind of a 30 survival type kit, each item wrapped in paper that I printed of stuff from 1977 with a note attached. I am trying to have thirty items in the package, I bought Something for her to accept that her 20's are gone - tissues and chocolate, Something to avoid aging too soon - wrinkle cream and more tissues, " for the little girl that still lives inside her - lipsmackers, lipgloss, and a lollypop, " for all the things and people that annoy her - tylenol, Something to make her feel important - heartfelt letter, .....the list goes on.
I still have quite a bit to get even if I don't make the 30 things I think it will be well received. Thanks for all the great ideas!! I am really glad I found this site!

September 9, 2007
0

found this helpful
How about coins from her birth year, such as 30 pennies from 1977? I did a cup full of 1958 pennies for my sister-everybody was impressed.

April 15, 2008
0

found this helpful
Can you give a list of all the ideas you came up with? I have a 30th birthday this weekend I would love to use your survival kit idea for.