October 5, 2007
0

found this helpful
If you are wanting to kill spiders I have to strongly advise against that. Spiders are beneficial bugs. They eat mosquitos, gnats and other nuisance bugs. If the spiders are inside, learn to gently catch them in a jar. It is very easy, just be careful and move slowly.
Take a clear glass jar so you can see the spider and place jar opening over Mr. or Ms. spider on the wall, without squishing the spider. Then take a thin postcard or magazine subscription insert card and slide it slowly, very slowly, between the jar opening and the wall or surface.
Go very slowly to give the spider time to crawl safely into the jar.
Then when you can see him or her safely inside the jar, take the jar with the card covering the opening and place it out in the garden so it can help keep your garden pest free.
I leave the jar outside to let the spider crawl out when he wants to. I check a day later to be sure he is out before taking the jar inside.
In the winter I put them in the basement to live, where I don't go.
I can catch spiders in mid-air by placing the jar under them to fall into and covering it carefully.
It is very satisfying to save the life of our friendly, helpful spiders.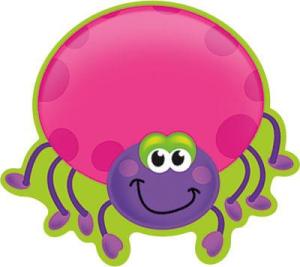 October 5, 2007
0

found this helpful
What if there BROWN RECLUSE SPIDER? I have them at work we had them treated on Monday, but they still be some in boxes.
We were told to put moth balls into the boxes and tape them up. If the brown recluse are in the box, moth balls will kill them. Thanks for your reply.
October 7, 2007
0

found this helpful
I've been told that if you put hedgeapples, also known as Osage Orange, like under your house, when you have a spider problem, they'll rid your house of spiders.