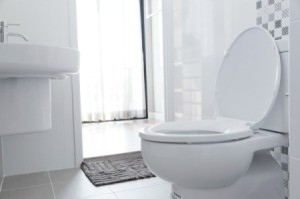 We have a golf condo in the Pinehurst, NC area and visit our place about once a month. I clean the two toilets in the condo as soon as we arrive and right before we leave. What can I do to prevent mold/mildew from forming in the bowl while we are gone? I leave the toilet lid open but wondered if I can put some bleach, baking soda or something in the bowl while we are away to keep it clean? Thanks.
By BJ Hill from Fairfax, VA
Answers

July 11, 2009
0

found this helpful
Best Answer
Here's what works for us. We travel as snowbirds so we have to do the same thing to our toilet in Florida. Clean well. Put just a cap of bleach in the toilet. Cover the porcelain only with Saran Wrap very tightly. You'll come back to a clean and fresh toilet. Just flush and you're ready to move on to better things in your life.

Michawn
Bronze Feedback Medal for All Time! 188 Feedbacks
July 9, 2009
0

found this helpful
Maybe vinegar? Don't use those drop in tablets, they are BAD for your tank if you flush it often, and leaving it in there with long times between flushes is even worse (coming from my hubby that is a plumber).

July 9, 2009
0

found this helpful
Get rid of mildew stains - Another one of many uses of vinegar is to clean mildew stains. You can apply full strength vinegar to heavy mildew stains or dilute half and half with water for light stains. You dont have to worry about ventilation and you can apply white vinegar to nearly any surface without worry.
You can also prevent mildew from forming on rugs and carpets by misting the back of the rug with full strength white vinegar in a spray bottle.good luck.

July 9, 2009
0

found this helpful
Have you tried emptying the back of the tank? If you drain it and leave it empty and shut of the water to the toilet, it will stay dry and when you come back, it will fill up in a matter of minutes. But then again, I hate scrubbing toilets :)
Read More

Answers