I was wondering what causes grease like stains on our clothes. They are not greasy when they go into the washer, but when I dry them I can have small dots and or very large patches of what looks like grease stains.
New sheet sets, kids (not baby goats) clothes, my clothes, dark, light, you name it. I use both powdered and liquid soap. My machine has a bleach dispenser and a dispenser for liquid fabric softener (which I don';t use). I put the soap in the bottom of the machine, let the water run to about half way, mix it up really well then start adding my clothes.
This is very frustrating!

Someone told me it could be from the soap and the clothes sitting too close to it before is starts to agitate. So I have tried to put the soap in after but I got the same results. I do not see it as much on my white loads, but that could just be because they are lighter.

I am finding this very annoying and I figure some of you very bright people may have some sort experience with this type of thing or have had experienced this before and have a fabulous solution!

So, I am sitting anxiously by the computer awaiting any and all answers. Oh, yes, I should mention that my machine is a top loader, capacity super loads and I always use the large amount of water with room for the clothes to swim around in. So they rinse really well.

Anna from Alberta Canada

Answers:
Mysterious Grease Stains on Clothing and Stinky Towels
20 Mule Team Borax and Washing Soda (12/05/2006)

By Azure N.
Mysterious Grease Stains on Clothing
Thanks for the advice, I will try to change the hoses as they say they should be replaced every 5 years. Ours are close to being due.

Looking forward to more possibilities!
EC (01/28/2007)

By ElectricChameleon
Mysterious Grease Stains on Clothing
You probably have a washer with a vertical agitator your grease seals on the agitator shaft are shot, causing grease to get into the tub I had the problem with a Maytag washer....see a repair man to verify.
probably cheaper to buy new washer than fix if 8-10 years old.
Thanks. (01/28/2007)

By Lin M.r
Mysterious Grease Stains on Clothing
I had this happen to me when visiting my son, who uses liquid soap. Instead of putting the soap in first and letting it agitate, then adding clothes, I put them both in at the same time. Voila - looking like oil stains. (01/30/2007)

By Deb
Mysterious Grease Stains on Clothing
I had that happen to me before. The transmission in my washing machine was broken. (01/31/2007)

By April
Mysterious Grease Stains on Clothing
We frequently have this problem with the problem mainly appearing on grey sweatshirts!

For "stinky" things like dishtowels -- 1/2 cup of Borax will take out almost _ANY_ smell. We began used it on baby clothes (cloth diapers) and have continued to use it in every load of laundry. It even has worked on puppy-training cloths and bedding.

You can usually find it in the bleach section of the store. (01/31/2007)

By jc42
Mysterious Grease Stains on Clothing
We have been having the greasy spot problem on our dark clothes too. We bought a new front load washer, we still have the problem. We have had two repair men out to see the spots and they don't have a clue. I have tried all of the suggestions and nothing is working. This is making us crazy and it is ruining our clothes. We get greasy dark spots on our dark clothes with almost every load. We use Tide, and use the correct amount with the correct water temp. We quit using softener. AArgghh Help! We are still getting spots! (02/04/2007)

By Erika
Mysterious Grease Stains on Clothing
I have 1 question for Anna when you rewash them do the stains come out.I am having the same problem but when i rewash mine they don't come out.The spots look like dried water spots.When you say grease what do you mean does it have a color or does it look like a dried water spot. (02/19/2007)

By Denise
Mysterious Grease Stains on Clothing
I have the same grease problem. I don't know what causes it but to get the satin out I put Dawn dish detergent on the stain rub a little, wash it and the stain comes out. (03/04/2007)

By Nicole
Mysterious Grease Stains on Clothing
Any information would be great. I have a sears top loader that is putting reddish slit shaped marks on my thinner cloths. These look like grease stains and respond to dawn and feltz naptha pre treatment. Sears came in January and replaced the transmission. In March the problem is back again. Sears tells me that they never believed it was a transmission problem, because the transmission sits below the wash basket and the oil has no way to get up the shaft. It looks like a pinch point where thin material has gotten into somewhere it should not. (03/27/2007)

By Doug A.
Mysterious Grease Stains on Clothing
OH MY GOSH! I have been going through this for a year! It is maddening! During this time I have gone through 3 brand new washing machines so I know it's not the machine. Also, I've done laundry at other homes. It only happens at my house. Have you gotten any answers. i am about ready to lose my sanity!
Natalie (03/29/2007)

By Natalie
Mysterious Grease Stains on Clothing
I've been frustrated for years now trying to figure out what causes grease/oil type spots to appear on my laundered (mostly) dark clothes. I've tried: A new machine, different detergents both liquid and granular, hanging clothes to dry, changing the water temperature, more and less detergent, smaller loads, completely filling the machine and agitating the detergent before adding the clothes. Nothing seems to help. What I am sure of is that I never had this problem prior to the introduction of concentrated detergents. I'm convinced there's a connection. What's even more frustrating is when I ask someone if they experience this problem, and they say no. I remove the spots by dabbing them with dishwasher detergent and rewashing, but who wants to keep rewashing clothes. I hope someone can figure this out soon! 4/2/07 (04/02/2007)

By Pre
Mysterious Grease Stains on Clothing
HELP!! We are having the wet looking spots on our clothing too. I do not use dryer sheets or fabric softener!! We have had 2 repair men out to check the washer and dryer and have concluded that NOTHING is wrong. UGGHH!! We even replaced the washing machine and are STILL getting spots. Someone help!! (04/03/2007)

By GP
Mysterious Grease Stains on Clothing
I am getting spots on our clothes mainly towels, looks like grease but doesn't smear, I squirt it with spot remove re-wash and there gone, but I don't have them every time I wash, its just weird. I use he detergent.
Whirlpool9300 (04/08/2007)

By Johnson
Mysterious Grease Stains on Clothing
Sorry I just saw this and thought I would answer to the best of my ability.

Yes it looks like water, no smell, can't see it when it is wet only when it is dry and then when I rewash it, it stays there, I have used waterless grease cleaner for hands on the items and sometimes it comes out, but I have no idea why only sometimes.

I still appreciate the answers and it is nice to know I am not alone in this problem. At first I thought it was because I was a mom of young children who were touching me with possibly sticky/greasy fingers. LOL.

Anna in Alberta

"I have a ? for Anna when you rewash them do the stains come out? I am having the same problem but when i rewash mine they don't come out.The spots look like dried water spots. When you say grease what do you mean does it have a color or does it look like a dried water spot?"
(04/09/2007)

Mysterious Grease Stains on Clothing
I have same problem since I moved in the house 3 years ago. I thought old washing machine needed to replaced. Well, it is still happening after I got brand new front load machine. Very frustrating. Please someone help. (04/14/2007)

By mighty
Mysterious Grease Stains on Clothing
This is funny...my mom and I just talked about this yesterday. I thought maybe the dryer sheet was doing it, but she mentioned she hangs all my dads shirts up. It would be great if we could figure this problem out. (04/21/2007)

By Barb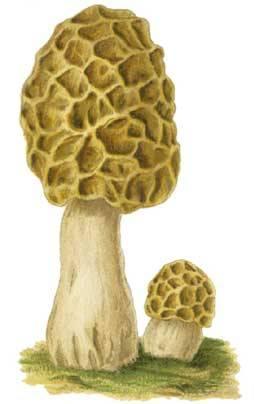 Mysterious Grease Stains on Clothing
I was wondering if anyone thinks products like Aquafor/vaseline causes the stains. We use these products a lot and maybe the leftover residue on our hands is getting on our clothes causing stains. We have replaced our washer and dryer and are still getting the wet-looking spots. This problem is making me crazy!! (04/22/2007)

Mysterious Grease Stains on Clothing
I ALSO have this problem and it is very frustrating. I have at least 2 shirts ruined each load. I use the Oxy Clean ball, and some of the stains are the size of your hand. They DO NOT come out when re-washed. (05/08/2007)

By Erica B.
Mysterious Grease Stains on Clothing
Usually its the water, If it is too hard then you will get the spots on your clothes :-/ You can add borax to the water to help soften it, but short of that unless you have a water softener put in its not likely that the spots will stop appearing. (06/06/2007)

By Annabelle
There IS A CAUSE
I just have to say that I once figured it out, and now just googled the problem. I remember discovering the specific cause to the problem, but I cannot remember what I discovered anymore! Please e-mail me at neonfantastic AT yahoo.com if you figure it out.
I wish I could remember.
p.s. it is not in the water, it is not your washing machines either!!

-frustrated with grease stains on laundry (06/13/2007)

By Angela
Mysterious Grease Stains on Clothing
Consider your mystery solved. Here is our experience with those grease stains. We've had some loads of clothes with small to large grease spots appear after washing. We could NOT figure it out and was baffled for weeks. But after this last load ruined our clothes we decided to take the washing machine apart! We disassembled our machine taking off the panels and pulling out the agitator. And there it was, the problem. We discovered that the transmission fluid was leaking into the tub of the machine. So instead of replacing the transmission; due to the grease stains in the tub, we our now researching to buy a new one. So as we are doing some research on the web we decided to google "oil leaking in washing machine basket" and came up with some interesting information. Here is just one site we discovered:
http://www.applianceaid.com/ge-os-wash.html#trans
Also, check out GE's response to the "grease" stains:
http://www.geappliances.ca/faq/faq2.jsp
I can positively say this is NOT from cooking grease because most of the clothes ruined were not worn while cooking!
Well, we hope that this has been beneficial and helpful. (07/02/2007)

By Angel
Mysterious Grease Stains on Clothing
So at least this is not a problem only to me. This has been going on for years. Three different machines, three different makes. Liquid and powder soap, with or without fabric softener. Only gets on the fronts of my dark shirts and at first I thought I was spilling while eating or drinking but I am not a messy eater and it also occurs on shirts that I only wear at the gym. I have to spray about and rub a little and then rewash to get rid of spots but it is extremely frustrating. Have been considering a front loader washer to fix problem?
(07/16/2007)

By joe
Mysterious Grease Stains on Clothing
Liquid Biz works wonders on the grease spots. I check shirts before I dry to catch the spots before they set. I've tried everything - short of a new washer and checking the washer for fluid leaks. You can bet that is next on hubby's honey-do list. (07/25/2007)

By Amy Gilson
Mysterious Grease Stains on Clothing
I have the same problem! I have found that if I use shout and rewash them the stains seem to come out. I was going to go and try Clorox bleach for coloreds and see if that helps. (07/26/2007)

By Aeris F.
Mysterious Grease Stains on Clothing
I don't have an answer for what causes the grease stains in the first place but try using Dawn dish detergent. I keep a bottle in my laundry room and when I notice clothes (usually made of all cotton material) with a grease stain after drying I will put a dab of Dawn on the stain and let it set until I am ready to put a new load in the washer. It really does the trick! Grease stains, missing socks -- just another laundry mystery! (07/29/2007)

By Loralee
Mysterious Grease Stains on Clothing
I too have this mysterious grease problem. I washed a brand new t-shirt and it didn't have grease stains going in, but now has unsightly marks all on the front. I have an older machine and wonder is something is leaking into the machine? (08/13/2007)

By Rita-Ottawa
Mysterious Grease Stains on Clothing
This has absolutely infuriated me. I have never had this problem until I got a front-load from Sears. I have thrown away more brand new clothes after just one washing this past year than I have in my entire lifetime. It's always just the darks - and the stains are terrible. My boys attend a parochial school - dark uniforms. I've literally spent thousands and thousands of dollars on uniforms! The stains do NOT come out. I've had it on lights, too - but it's most visible on darks. It's maddening. I've had the repairman out on numerous visits - he just scratches his head and shrugs his shoulders. There's nothing wrong. There is no grease in the machine - leaking or otherwise. We do not use fabric softeners of any kinds and we have a water softener in our home. We use "Sears" brand detergent - the one they recommend with this washer and maybe THAT is the problem. The repairman did warn me that people tend to overload the washing machines of any size and that the front-loads, especially, are not designed for this. They use far less water and do not handle large loads well (then why make them?). I absolutely cannot believe that THIS many people have this problem and yet Sears (or the soap manufacturer) claims ignorance. I will try the Dawn and see if it helps, but in the meantime, I swear I get a "safer" load of clothes washed at the laundry mat! (08/28/2007)

By Lena Walker
Mysterious Grease Stains on Clothing
First of all, DO NOT WAIT TO CLEAN THE STAIN. DO NOT LAUNDER FIRST! I clean clothes for the church give away, and I found that by getting auto grease stains out MOST OF THE TIME, is to put warm to hot water in a pan or sink with a scoop of Oxyclean powder in the water and let the article soak for 4 or so hours. then put in washer and clean as usual.
FOR FOOD GREASE STAINS, I get wonderful results by using the local store brand of PINESOL! Dip it FULL STRENGTH, on the clothing spots and then put in washer and wash with like color clothes. DO NOT USE THE BLUE COLORED STUFF (IT COULD STAIN) BUT THE CLEAR OR AMBER COLOR WILL WORK. Good Luck! (11/01/2007)

By Mary
Mysterious Grease Stains on Clothing
I too am suffering from the mysterious grease stains. It's not the water or the washing machine. It generally only affects blue/lilac shirts but that may be because the stains are harder to see on paler colours. I have tried not putting the plastic ball with detergent in the machine, tried smaller loads, tried the Oxy cleaner additives. Gradually, my son's blue shirts have got more and more grease stains. Every week they get washed twice - generally on their own at 60 degrees and that helps.
I suspect the fabric softener? I will try without next time. You would expect someone somewhere to know how these marks are caused! (11/11/2007)

By Carole J.
Mysterious Grease Stains on Clothing
Ok, I still have these stains, yet I don't use dryer sheets. So it must be coming from the washer? Yes, no? Ugh. (12/21/2007)

By Stephanie
Mysterious Grease Stains on Clothing
I just had this problem happen on my washing machine (with two brand new sets of off white, beige sheets) and this is the third washing machine that I've gone through with this problem. I am certain it is not the fabric softener because I do not use it. I, unlike most of the other posters, get it on my light clothing mostly. It's as if my machine is possessed and decides which loads to ruin and which ones not too. I'm inclined to think that it is the hoses or the transmission oil leaking into the machine. I cannot get the stains out. I've googled, ivillaged and asked Jeeves and no one seems to know the actual answer to the problem that is not limited to Sears washers. I am certain it is isn't the dryer because I see the stains before I put the clothing into the dryer.
I will keep checking back to see if anyone meets the mysterious grease fairy who holds the answer that will solve all of our problems and make our domestically challenged lives A LOT better! (12/23/2007)

By Brown Eyes
Mysterious Grease Stains on Clothing
Try putting UNSEASONED meat tenderizer on the stains. If it is seasoned it will stain.
PS do these stains often come in different colors? You could be having a deodorant problem. (01/11/2008)

By Mysterious
Mysterious Grease Stains on Clothing
Hey Ladies I'm just arguing with a company called Haier in Australia They make really cheap crappy washing machines. So I was looking for proof to put in my email and found this. The stains are from a leaking transmission shaft.

Oil Spots on the Clothes-

Top Load Machines

Oil spots on your laundry could be the result of a bad seal around the agitator shaft. This causes water to leave the tub and run down into the transmission. Since the transmission oil is physically lighter than water, it leaves the transmission and floats into the tub. At the same time, water stays in the transmission & spin bearing areas.
The only fix is a new transmission, bearing and seal. This is a very expensive and difficult repair, and the cost may not be worth doing on an older unit.

Other causes for stains include buildups of fabric softener inside the agitator (if so equipped) and on the inside of the outer tub. These residues appear as a brownish-yellow stain and can usually be removed by hand with hot water and detergent. Most residues and buildup can be removed from the machine with a treatment of a commercial product, such as Washer Magic. We do not advocate the use of liquid fabric softeners for two reasons.

They create a residual sludge in the outer wash tub over time.
They make your fabrics waterproof to a degree , causing them to yellow & not clean properly.
It is far better to use the disposable dryer sheets to minimize both issues.

Sorry to be the bearer of bad news (01/12/2008)

By Andrew F.
Mysterious Grease Stains on Clothing
I too am so glad it's not just happening to me!! This rarely happens when my husband does laundry. (Maybe because he doesn't do it as much as I do). It's gotten to the point where I am getting mad and throwing my daughter's pants on the floor.. Like they got a spot on purpose :) After reading through everyone's entries.. I have tried all the various remedies too. I think it has something to do with the concentrated detergents too.

Era even mentions that if you get a stain like this, pretreat with Era and re-wash. This does work, and also Shout seems to work too. After walking through the process with my husband, the differences are he always uses warm water, loads the detregent in, and lets the water fill up before loading the clothes. He , puts water in the fabric softner dispenser and puts minimal softner in. This seems to happen mostly to browns, blues, and reds at our house. If someone has a sure fire resolution you could make millions! Good luck everyone! (01/14/2008)

By Susan D. (Michigan)
Mysterious Grease Stains on Clothing
I had a service man look at our washer. In 3 minutes he said it was a loose bearing that was causing the stains. Common problem but would cost $700.00 to repair. Also said to use high efficiency detergent. (01/14/2008)

By Juggs
Mysterious Grease Stains on Clothing
For those who bought a new washer - did the guys delivering it lay it down or on its side? If so, the oil from the transmission may have seeped out. We had our one-year old washer repaired because when they loaded the washer in our van, they laid it down to fit. We continued to have spots. I noticed on the transmission box when the repairman brought it said to keep upright and to not lay on its side. Interesting that the appliance seller did not know this! (01/15/2008)

By DG
Mysterious Grease Stains on Clothing
Does anyone think it's from putting in the soap (i use liquid) directly on the clothes instead of letting the water and soap mix throughly? (01/23/2008)

By steph
Mysterious Grease Stains on Clothing
I am so glad I'm not alone in this problem. We have just had Sears replace our 7 month old washing machine because they had no idea what causes these stains on dark clothes. They claim to have never heard of this before. Even the repairman was stumped. Our house is brand new, the machine hoses are new, I don't use fabric softener as my son is allergic, we use dryer balls and nothing I have tried gets these spots out. If anyone has any other ideas I would love to hear them. (01/27/2008)

By Rae-Dawn D.
Mysterious Grease Stains on Clothing
We recently purchased a front load washer, and you put the detergent in a tray and then it's dispensed throughout the cycle, and we still have the grease spots appearing on our clothes. So I don't think they come from pouring the detergent directly on the clothes. We thought it was our old washer or dryer causing the spots, but apparently not. (02/01/2008)

By Bethany
Mysterious Grease Stains on Clothing
One writer said her husband didn't have the problem when he did the laundry... and he uses WARM WATER. Is it possibly the cold water laundering -- maybe in addition to the concentrated detergents -- that's causing the problem? Has anyone tried using warm water to see if it solves the problem?
(02/12/2008)

By Kathy
Mysterious Grease Stains on Clothing
When you discover the stains out of the dryer put Dawn directly on the stain work in and then add warm water. Let sit for a while and then rewash. It gets most of the stain out of the closes. It happens in my wash more with cotton clothing. I have no idea what it is from, I'm working to solve the mystery. (02/13/2008)

By nj jersey
Mysterious Grease Stains on Clothing
At last, our own Support Community. We are like those who claimed to have been abducted by aliens; only those who have ACTUALLY experienced this phenomenon can relate and "stick together, even though others have yet to suffer this mysterious happening". And I am was ready to blame it on the little green men, or greys or what ever color they happen to claim; and if they are dark enough, the stains WILL show on them too!

Well, all kidding aside, after reading most of the postings about this major hassle, and having experienced the same issues with the stains appearing randomly, or in cycles (excuse the pun), and washing out one time, and then not the next time, and re-washing 3,4, 5 times with every conceivable combination of with and withouts, the only thing that I have found that works for my stain demons is a product called Miracle II.

If you go online to www.miracle2online.com you can purchase this product at the lowest price I have found. We started using this product for EVERYTHING, and I mean everything. It literally does what it claims to be able to do in every aspect of your daily living. And when I use it on the stains and it the wash consistently, the stains almost completely disappear from reoccurring.

This soap is natural and will improve not only the stain issue, but the color of your clothes and clean our the machine as well. We have been in a financial slump for some time now, and we were not able to purchase the soap, and low and behold the stains returned. So, just tonight, I went online and got at least ONE 22oz bottle to save my sanity, and my laundry. It is my hope that you will find relief for yourselves as well! Launderers UNITE! God be with us all!
(02/20/2008)

By Tammy and Glenn
Mysterious Grease Stains on Clothing
I am having the same problem with the oil looking spots on my dark laundry. I too thought it was my old washer and dryer so I replaced them with brand new top of the line front loaders. No use, same problem. I know it is not fabric softener either. I do not know what is causing the problem but I am concerned. Has anyone questioned the water company about testing the water coming out of the faucet? (02/21/2008)

By Tonya
Mysterious Grease Stains on Clothing
If you are seeing these Mysterious stains are you using a water softener? I am and I too have the same dark stains. I am not sure if that is the cause or if it is some chemical reaction with the soap. I have replaced my washer as many of you have as well. I am in a new house and the hoses are new too.

This has got to be some chemical reaction to the soap and/or soft water. I bet it is the soap as most if not all soap makers have changed their formulas in recent years. This will probably turn out to be some new chemical from CHINA. (02/23/2008)

By Paul
Mysterious Grease Stains on Clothing
Excellent. At least i know now that I'm not a crappy housewife or laundress! I am convinced that it is because I put the soap in the water and don't let it fill up first; the soap has no chance to dissolve in the water, particularly not if I use cold water, and especially because I'm probably crowding my washer, eeks! (03/07/2008)

By Fiona
Mysterious Grease Stains on Clothing
This happening to me too! I don't know what to do. It only happens on dark clothes. I drives me crazy!
(03/18/2008)

By Allyson
Mysterious Grease Stains on Clothing
It is the combination of the fabric softener and detergent that causes these greasy black stains on your clothing. Apply detergent directly to it, scrub it a little and wash as usual to take the stains out. To prevent the stains be sure the two chemicals never come into contact with one another. Use your automatic fabric softener dispenser (unless it's broken) or be sure to dilute your fabric softener and only use it in the final rinse phase... never when there is detergent present. (03/21/2008)

By Ask Mom
Mysterious Grease Stains on Clothing
We are having the same problem. It is SO worrisome! We've tried washing everything inside out, what a pain, same problem. The posting about the transmission oil floating to the top makes sense. These stains mainly appear on my toddler's clothes and some of my shirts. NONE of my husbands clothes ever get the stains. Neither do any of our jeans. Maybe the lighter weight clothes "float" to the top and the heavy clothes my husband wears stay at the bottom, hence the stain problem only on my son's clothes. We don't use fabric softener and only use Cheer Free powder. (03/26/2008)

By Currie
Mysterious Grease Stains on Clothing
Its the dryer fabric softener sheets --They have a coating of wax on the. It took me a long time to discover the answer to this mystery!(04/10/2008)

By Paula
Mysterious Grease Stains on Clothing
I have also had this expensive problem happen to me. I have had to throw out so many clothes due to the stains that appear on them after washing. I have an older washing machine but this has happened to my clothes using other machines as well. What is the problem??? It is driving me crazy. I didn't know that Dawn will remove the stains so I will at least try that. Thanks. (04/10/2008)

By Alicia
Mysterious Grease Stains on Clothing
Wow - I can not believe this many people have the same problem as I do!!! I've had the repairman come out 3 times in the last year 'cause it's a new washer and they talk to me like it's my fault and insist it's nothing to do with the washer. I stopped using fabric softener and use warm water and let the tub fill up first and it's still continuing to happen. It's so annoying having a man come out and basically tell you you don't know how to wash clothes. I've only been washing clothes for 25-30 years, so what do I know?

I did see one interesting thing about the wax on the dryer sheets? But like others, the stains are already on the clothes before going into the dryer.

It makes me feel better reading all your entries and know I'm not alone. Thank you. (04/24/2008)

By Roseann
Mysterious Grease Stains on Clothing
I am beyond infuriated with this problem and am wondering if there are any new insights on it!? We have had this problem for over 3 years. I used to think it was an old washer in a house we rented, then I thought it was an old washer in the house we bought. After reading I can see that my being in the market for a new washer might not solve the problem either. I do wonder what the best washers are to avoid this if there are any. It happens all the time to me, hardly ever to my hubby(!)of course. I will try any suggestions. I am desperate! It especially happens to dark clothing. Is liquid detergent worse than powder for this problem, anyone know? I am glad to know I am not alone - had no idea this was such a widespread problem - why doesn't someone do something to solve it - they might make a million!
(04/29/2008)

By sallyeve
Mysterious Grease Stains on Clothing
Wow. I don't feel alone in this conundrum anymore. Although, there is still no definitive answer to the dark spots! Maybe we are the chosen ones! What does help fade the spot after you have dried it & noticed it, put talc on it & rub, it seems to soak up the oil. Then re- wash at some stage. (05/01/2008)

By Jodi