I was laid off from a permanent job 6 years ago.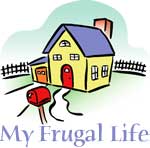 My field is in oil and gas. During that time I have worked contract and my ways of savings have really helped my husband and myself.
As far as food is concerned, I use coupons, buy generic, and only shop when there are sales. Since bread is the staple of my husband's diet I shop at Mrs. Baird's thrift bakery where I can get 6 loaves of bread for $1.99. Usually I can get 2 free items if I spend about $5. Vegetables are my main diet source, even if my husband only eat meat. Leftovers usually turn into lunch and dinner for the next day if any is left over.
I have always considered myself a "Diva" when it comes to my appearance. Going to the beauty shop every week for a shampoo and style. This usually would cost me about $50 every week. Now I shampoo my own hair with natural ingredients which include honey, avocado, olive oil, and almond oils. Having my monthly extensions would cost about $275. Since times are hard and I no longer want to use resources for this, I wear my hair natural. There are no more salon visits, professional manicures, or eyelash extensions. I do all of this myself and save as much as I can. I no longer buy clothing from stores or malls. Everything I buy is pre-owned or I get great price on auction sites such as eBay.
Entertainment consist of listening to music, reading, and watching movies on the internet.
It is hard but when you think about it, these expenses are just a waste. Even if I get my career back on track, I will still live frugal.
By Yolanda from Stafford, TX
Do you have a frugal story to share with the ThriftyFun community? Submit your essay here: http://www.thriftyfun.com/post_myfrugallife.ldml