November 20, 2006
0

found this helpful
Wow, Chelsi, you got your mom a beauty basket, snowglobe, cookbooks, and chocolate for her stocking, and you say that's it, like it isn't enough?! You are stressing yourself out over gift-giving, and that is exactly what it is NOT about. I like the suggestion from Reece about printing off coupons that you can personalize for your mom and grandma: washing dishes for one night, washing the car, yard work, cooking dinner for one night, how about a "girls night" coupon that just you, your mom, and grandma have alone time together, just the three of you? I think your mom and grandma would appreciate this. For your dogs you can bake homemade dog biscuits. For your friends, how about buying fleece from the fabric store and making scarves, or make blankets and cut and tie the fringe along the edges; ask at the fabric store for directions they will be happy to help you out. I think homemade cookies, candy or fudge would be a great gift to give. There are so many sites that offer recipes on making homemade bath salts and other spa type gifts, or make homemade soaps, or even homemade candles to give as gifts. Gifts from the heart are more special than anything you will ever buy from a store.
By imaqt1962 (Guest Post)
November 20, 2006
0

found this helpful
chelsi as a mother trust me.that is plenty it's the thought that counts. i still have things my children gave and/or made me from when they were little(they are grown now)but i always treasured each and every gift and so will your mom. i now try to get them to not spend so much on me every year
i have coupon books they made me and bracelets that they braided out of string. don't stress..you mom will love each gift
and the ideas that reece71 and persnickity paula suggested or great ideas too. your dad will be proud of you. i know i am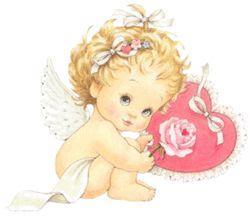 By Linda (Guest Post)
November 20, 2006
0

found this helpful
I love the idea of home-made gift certificates. If you really need to shop, can you go to the mall or stores with a friend or a group of friends? What about a bus? As far as money, try not to get "fined" by mom for messing up. Can you earn extra money doing a few chores either for mom, or for neighbors. Perhaps you could print up a list of things you could do for people like babysitting, gift wrapping, baking cookies, washing cars, sweeping or shoveling walks, etc to earn extra money.
By Jean in GA (Guest Post)
November 21, 2006
0

found this helpful
You ARE A GOOD KID! Your post made my day, when you said "i can't drive so i have to get my mom to take me places to buy her stuff. Hello! Problem! My dad is in Iraq so basically i am screwed."
Your mom and dad are very blessed to have you. Maybe one week, you could do all of your chores and not get the allowance. After your mom hands it to you, give it back and say "I love you" and give her a hug.
PS You sound like a very mature and good kid. I loved your post.
November 21, 2006
0

found this helpful
Hi Chelsi. I too think you've got enough gifts for your Mom, she will surely know you love her. Dare I suggest withour soundingf like a ;duh' that you do ALL your chores, then you won't have any of your money deducted.It must be hard for your Mom with your Dad in Iraq, and she needs that help.
Don't try to outdo any of your friends with 'better' gifts, look for small pretty things you can afford, Soaps. bath gels. and tshirts are always appreciated,
Paperback novels.. from a discount book store.. chocolates..Yum.. a warm scarf.. there are lots of things around.. I don't know if you are good at craft things, but if so.. you still have time to make some Xmas gifts, lots of good craft ideas to be found on the Thrifty Fun site.
Ellie.
November 21, 2006
0

found this helpful
Chelsi, I think you've bought enough for your Mom but if you're wanting a little something extra, maybe you could make her some recipe cards on the computer or buy them in a little shop....or make her some stationery. I think offering your time to help her do something would be the greatest gift of all or just spending time with her because you love her!
By sharon (Guest Post)
November 23, 2006
0

found this helpful
I am so glad to read your post. A fine child you are and I must say thoughtful. My daughter is 12 she just made me a wallet out of koolaid pouches. And had the nerve to ask me how I like it. LOL it is my gift. Ok I have a website www.giftsandbags.com. I can ofer you a really nice mom candle, and plenty other stuff. Do not pay anything online. You will only pay shipping. I need not make any money from you.
This I will do as I often give discounts. I just gave a customer a free saucer set to match 4 serving platters she purchased. I know she loves you dearly already. Your mom would love the little things. I have a great glass my daughter purchased me a few years back.
P.S my daughter hates to clean her room. I mean hates it. But she also wouls never take money to clean it. This is something you may look into.
By sharon (Guest Post)
November 23, 2006
0

found this helpful
I just thought of something else. If your stuck in December. I'll make your mom a bag out of koolaid or capri pouches. send me the packs and shipping no payment for the bag needed.
Just a sample bag not the actual bag.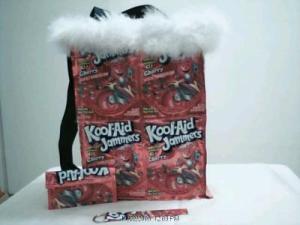 By Leslie (Guest Post)
November 29, 2007
0

found this helpful
I agree strongly!!
By Kiara W. (Guest Post)
November 30, 2008
0

found this helpful
People want to love their family and they want their mom to have a wonderful Christmas. They don't want their parents to fill left out the want them to say thank you for the presents and that they love you. Either way it go they should always say that they love you and they want to do nothing to disappoint you at all in your life.