Gepetto is 3 1/2 years old and is an American domestic short-hair cat.
We found him in a tree on our golf course when he was about 8 weeks old (stray). He immediately started purring when we took him down from the tree, and the rest is history!
He loves to chase and retrieve his "Flutter Ball" toys, play hide and seek, and hide under covers or in boxes!
Although he is not a "lap cat", he loves to be near us at all times, and nuzzles us for attention. He is fun to play with and has an "impish" personality!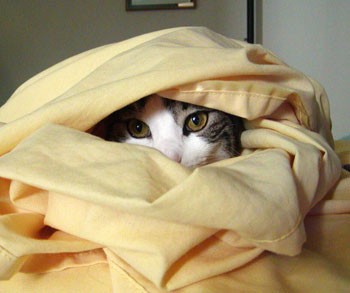 By Karen from Lakeland, FL