I just went on a "painting spree" and painted almost every surface in my bathroom, I found a lot of informarion and inspiration here that's why I want to post the before and after pictures. I have to say I'm very proud of myself and very happy with the results so far (hopefully it won't all just peel away :-) ).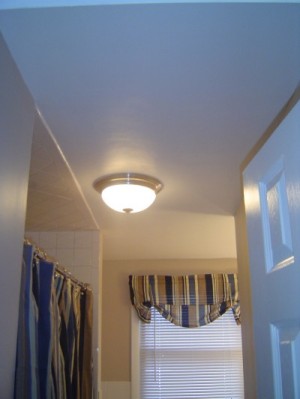 I still have to fix the baseboard heater. :(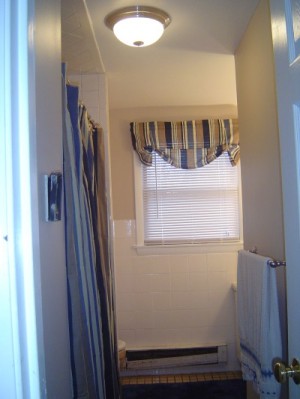 Before.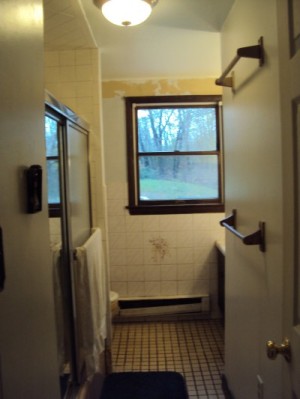 sink/vanity/tiles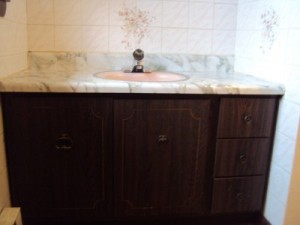 After. :)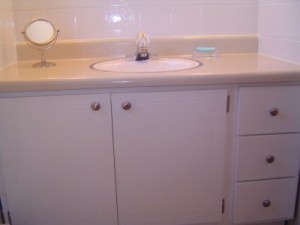 March 16, 2011
1

found this helpful
sink/countertop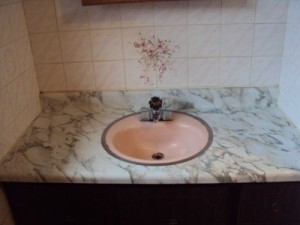 sink/countertop after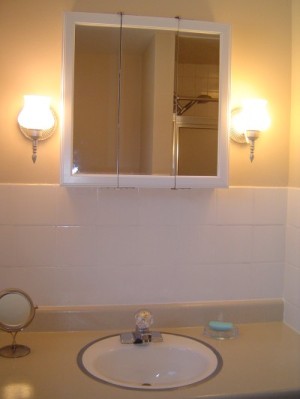 The sink and tiles were painted with Homax Tough as Tile. The countertop was painted with two coats of zinzer stain blocking primer, two coats of beige color flat finish paint (the same of the wall) and two coats Rust-oleum American Accents Stone (bleached stone color), and about 6 coats of minwax polyacryllic (water based). I also spray painted the light fixture with Rust-oleum metallic spray. I hope this can help somebody out there. :)
March 16, 2011
0

found this helpful
Morgalm, looks very nice. Karen, if you are from U.S., I don't think you can buy Melamine paint here anymore. I think you can get it in Canada. It is a good product. I don't know why you can't get it here anymore.
March 18, 2011
0

found this helpful
Wondering also...if I use melamine paint (I'm from Canada) over the existing melamine paint...can I use a sealant like polyurethane or something similiar over top? I just want a nice white vanity top but with a shine and hard finish to ti.
Thanks, Karen
March 19, 2011
0

found this helpful
Isn't Melamine what caused such death and near death of pets just a short while back? The Chinese had included it in pet food. Please, if there is any chance of traces in food prepared on countertops with melamine, rip them out and replace.
July 27, 2011
0

found this helpful
I am trying to paint the bathroom countertop, I love the way morgalm did this! What type and color of paint did you use?