August 7, 2010
0

found this helpful
My husband makes home made wine. Last summer we pitted 15 pounds of cherries for it without a cherry pitter. We used a ball point pen with the ink refill removed. The pen shell was sterilized in alcohol. Place the pen point end in the stem area of the cherry and push the pit out. Worked for us.
August 8, 2010
0

found this helpful
Years ago a friend showed me how to easily pit a cherry using a hair pin! Not a (tight) bobby pin but the open U shaped ones. Go through the top of the cherry and just scoop it out. :)
August 10, 2010
0

found this helpful
All great Ideas ! You can use a straw or put a long nail in a board turn it over, clean it and push the cherries on it.
I use the hairpin method and Hubby used the nail!
I don't know anything about pitting cherries, but would like to point out that not all cherries are equal. The active anti-inflammatory compound, anthocyanins, is most prevalent in tart cherries.
No need to invest in an automated pitting machine, but if you plan on pitting a lot of cherries, why not buy a manual handheld pitter? You can find them for as little as $7.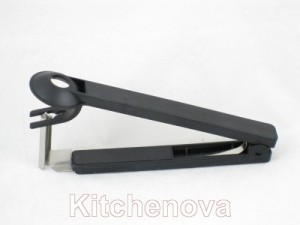 You can find plenty of inexpensive cherry pitters on ebay and Amazon. Here's another $7 model. Some of the < $20 models even do several cherries at a time, or have automatic feeding.
A bonus is that they have a tray to collect the juice so that it doesn't get wasted.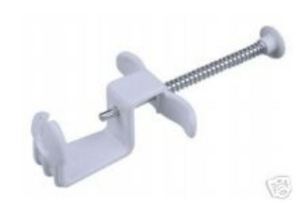 August 10, 2010
0

found this helpful
I like to use a vegetable peeler. Just insert the cupped end into the stem end of the cherry and pull the pit out. Be sure to hold the cherries over the receiving container so as to retain all the juice.