EllenB
Gold Post Medal for All Time! 858 Posts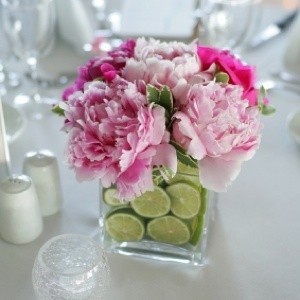 Few things can elevate your mood like a pretty vase filled with a bright bouquet of fresh flowers. Whether you buy them at the store, or grow and cut your own, here are some budget conscious tips for to getting the most out of your cut flowers.
Stretching Your Flower Dollar
Double Duty Your Perennials: The cheapest way to enjoy cut flower is to grow your own. This doesn't need to be an ongoing expense, because most perennial flowers can easily serve double duty as cut flowers. Here are some good examples: black-eyed Susan (Rudbekia), blazing star (Liatris), chrysanthemum, delphinium, false sunflower (Heliopsis), goldenrod (Solidago), iris, peony (Paeonia), purple coneflower (Echinacea), Shasta daisy (Leucanthemum), and yarrow (Achillea).
Incorporate Alternative Plant Materials: Whether you buy a bouquet of cut flowers at the store, or grow them yourself, an easy way to add more color, texture, and interest to your arrangements is to utilize all of the plant materials that are available to you. This may include incorporating things from around your yard (like branches, seed pods, cones, herbs) or kitchen (like sliced fruit or vegetables) into your arrangements.
Use Flowers That Go From Fresh to Dry: Another great way to stretch your cut flower dollars is to choose long-lasting flowers that can be used when fresh, and then dried and used again. Good choices for fresh-to-dry flowers include globe amaranth (Gomphrena), lavendar (Lavandula), cockscomb (Celosia), statice (Limonium), strawflower (Helichrysum), annual salvia, heather (Erica), baby's breath (Gypsophila), cattail (Typha), and goldenrod (Solidago).
Tip: Some flowers hold their color after they dry better than others. You'll get the best color retention if you dry your plants in a dark location, because light can bleach the colors. Blue and yellow flowers retain most of their color when air-dried, whereas pink flowers tend to fade.
Hunt for Bargain Containers: Anything that can hold water has the potential to be fashioned into a vase for cut flowers. From a simple glass jar, to a pair of old rubber boots, there are plenty of places to find inexpensive and interesting vases and containers: yard sales, dollar stores, antique stores, Goodwill, and your own kitchen cupboards and closets.
Remember, Simple Can Be Beautiful: You don't need to create an over-the-top, show-stopping arrangement for beautiful design. Don't overlook a single beautiful flower alone in a vase-simple, yet effective.
How to Keep Your Cut Flowers Fresh
Cut your flowers early in the morning, while the plants are fully hydrated.
To avoid crushing the stems, cut them off at a slant using a sharp knife or scissors.
The stems of plants with milky sap (e.g. butterfly weed or poppies) should be dipped in boiling water to seal the stem cuts and prevent the sap from leaking out into the vase water.
Remove all foliage below the water line.
Once cut, get your fresh flowers into warm water as soon as possible. Add a packet of floral preservatives (follow directions) to replace the food that the cut flowers are no longer receiving from the plant.
Cloudy or fowl smelling water signals the growth of bacteria. Replace the water immediately with properly mixed flower food solution. If possible, re-cut stems by an inch or two to reduce bacterial growth.
Keep your fresh cut flowers in a cool location. Keep them away from large, sunny windows, overhead fans, heating vents and fireplaces, heat generating appliances, and fruit.
Comments

Allison
Bronze Feedback Medal for All Time! 231 Feedbacks
February 23, 2011
0

found this helpful
I love hydrangea as cut flowers...every week or so I cut some off of ours in the garden.