We needed some coat racks for our new office which is by the water. I had some little wooden hanging fish I'd bought at a garage sale, worn blue and gray, that I really loved. I saw some coat racks at JoAnn's that I thought would go well with them.
So I bought 2 of these fish shaped coat racks from JoAnn's. They were unfinished wood with cute hook shaped hangers on them. My intention was to give them the same look as these fish.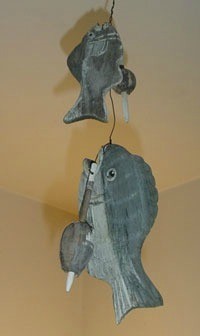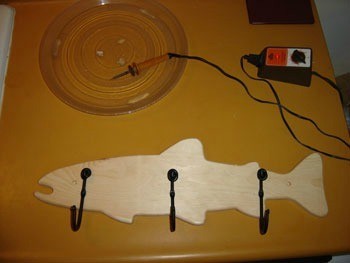 I took off the hangers. I used a wood burner with a fine tip and temperature regulator but any wood burner would do. Using the burner, I burned markings into the wood to make the fish look like a salmon, lines on the fins and dots to add some shading.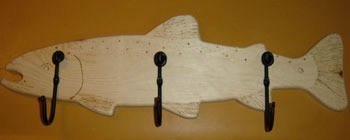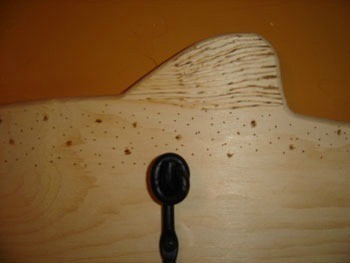 Then I painted the wood with blue and silver acrylic paint. I really used kind of a wash by mixing the paint with water. After it dried and I was happy with the results, I sprayed the whole thing with a clear finish.
Then I replaced the coat hooks and hung them up.

By Susan from ThriftyFun