January 21, 2009
0

found this helpful
If they are growing back then you are not getting all the root. the root system of briars grows outward and can trail in different directions, take a hoe and dig in the direction the root is growing"this could be several feet" until you can no longer pull any more root. this may take a few diggings to find them all.i had the same problem, even now I can find one sneaking up and I have to attack quickly(ha ha), stay with it and you will be victorious!
April 3, 2018
0

found this helpful
Advocating use of pesticides, including Glyphosate/Roundup, contaminates and destroys soil viability. Pesticides also contaminate the watershed. Although 'weed' control is much more labor intensive without using the strong arm of pesticides, it prevents monumental problems later.
Try to separate pesticides from drinking water; try to remove pesticides from streams, rivers, and ponds wildlife use; try to grow food crops in dead soil. Food plants sprayed or drenched with systemic pesticides are transferred to you upon ingestion. From 2009 Tammy had a good answer......
August 16, 2020
0

found this helpful
This person needs to quit posting until she learns some proper scientific terminology. Glyphosate is NOT a "pesticide", it is a systemic herbicide. Its purpose isn't to "poison the ground", it kills plants by penetrating through the leaf surface (preferably new growth) and attacking the internals of the plant. Someone needs to check these posts for accuracy.
August 17, 2020
0

found this helpful
ThriftyFun is an opinion site, with questions and answers from normal people. It is not intended to be a definitive resource.
Here is some information about glyphosate from the National Pesticide Information Center, which talks about the risks and benefits of using this type of herbicide.
January 21, 2009
0

found this helpful
I know how I got rid of mine wasn't exact the best thing to do for the environment, but....I mixed about a 1/2 bottle of Roundup with the same amound of Diesel and sprayed along my fence line after I cleared back the briar along the line. With the mixture in a sprayer you can control where you spray and it killed it all back and I'm not seeing any regrowth at all.
By Marci (Guest Post)
January 22, 2009
0

found this helpful
We bought a goat! But perhaps you're thinking of something less expensive and bothersome. <Grin>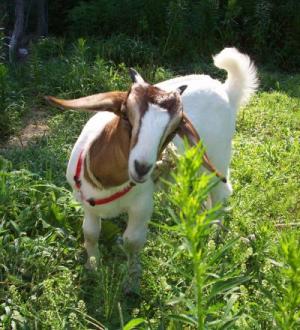 By Nance (Guest Post)
January 22, 2009
0

found this helpful
I know what you mean, Angie - those whitish tubers with the spiny vines that grow up into everything and almost heart-shaped leaves! I asked a local arborist what could be done, and he said "Move!".
Good luck! Nance from Statesboro
By kathleen (Guest Post)
January 22, 2009
0

found this helpful
I killed some with stump killer. It will kill any plant you put it on. Good luck.
January 23, 2009
0

found this helpful
I asked that on yahoo answers. Here is the answer I was given. Buy some cheep powdered laundry detergent.
The kind that has lye in it, and poor it on the area. Thy lye is suppose to kill the roots.When summer comes I guess that answer will be put to the test. Windgate
February 26, 2009
1

found this helpful
Any systemic weed killer should do the trick. Systemic means that it will permeate the whole plant. You can ask at any hardware store and they will have one.
You want to let it work it's magic on the plant and get to every part of it so don't pull the plant out, just let the poison get to the roots.
September 13, 2010
0

found this helpful
I have been successful with Roundup but only when the briers are putting out their new growth in the spring. And don't forget the soft new green shoots are very edible and are packed with vitamins. They taste like green beans.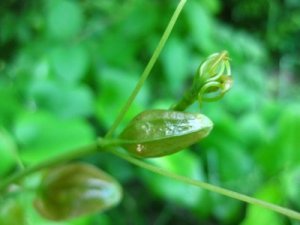 April 14, 2011
0

found this helpful
The above mentioned solutions might work in certain areas but how would one go about killing off briars when they are growing in among bushes that you do not want to harm?
I have azaleas that are infested with briars. I am cutting the new growth off of those briars that I can reach and then taking a paper cup with straight bleach in which I stick the end of the clipped briar. I was told that bleach would kill the briars. It's somewhat difficult to crawl under the azaleas and impossible to dig up all the briars. I'm hoping that this bleach treatment will get absorbed to the root and rid my azaleas of these pesky vines.
Will post my findings as they progress.
July 6, 2019
0

found this helpful
I am entirely frustrated by briars which infest hundreds of local azaleas (in Baldwin county, Alabama near Mobile) and am seeking a solution. Please let me know how yours works out. Sounds labor intensive.