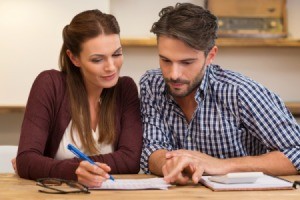 Here's my situation; I am currently unemployed and can't seem to find a job. My husband only brings home 1600.00 s month after everything is taken out of his check. We have one child. We filed bankruptcy like 2 years ago (the payment plan one) so all our loans are being paid through that, except the house. Anyways, I need help with money management. I need a budget. Is there a dependable budget online I could use to survive on 1600.00 a month?
By pearl
Answers
January 3, 2011
0

found this helpful
Best Answer
Pearl, I don't know of a specific web site, but the very first thing you need to do is put every expense in one of two categories: Is it a necessity? Or, is it a luxury? Then start cutting out the luxuries and trimming down the necessities.
Honestly, you don't have to revert to getting rid of all the good stuff (cable, cell phones, internet) just look closely at each plan and contact each company for their rock bottom best deals and contact competitors if the companies say they can't possibly reduce your monthly bills.
Menu planning will save you a bundle on food costs, especially if you design your menus around sale prices. Get your family involved and make sure everyone knows what is for snacks and what is for meals.
Even though I'm sure you would like to find a job, think of how much money you can save by not having to buy clothing for a job! Save anything "classic" and use the trendy stuff (that will be out of style by this spring anyway) for daily wear.
Look at your new stay-at-home-spouse status as a job in itself. Your new job is to spend and save wisely, period! Take it on as a personal challenge and you will do well. Good luck and best wishes!
January 4, 2011
0

found this helpful
Best Answer
You make a list of all your expenses for each month and put the cost beside each expense. If the totals are more than $1600 then some expense has to be reduced to fit into the $1600 that you have available. You can visit your local library and look at some accounting books to get an idea of how the expense would be set up. The librarian would be of help.
January 4, 2011
0

found this helpful
Best Answer
You can buy the following book at Amazon.com: Penny Pinchin' Mama (500 ways I lived on $500 a month) - by Jill Cooper
They sell them used starting at $4.79 plus $3.99 for shipping. This book has a wealth of information on living on a tight budget. Better yet, see if you can borrow it from your local library.
January 4, 2011
0

found this helpful
Best Answer
Cable and cell phones are not necessary. Neither is candy, soft drinks, hard drinks, car washes, snack foods. I have never budgeted these, and we live comfortably. Internet is usually free at the public libraries. One trick I used from day one was a change can. I put myself on a budget and money left over at the end of the week went into the can. At the end of the month, empty the can or save this money for big expenses--like car insurance, house insurance, tires, true emergencies. My parents grew up in the '30's and I learned to live "tight" from them. Cheap isn't the cheapest if you have to keep replacing. Good clothes last. The more expensive isn't in the long run.
Housing should not be more than 1/4 of income. If you don't have and do not need it to survive, don't buy it. How hard is that? If you don't have the money for something don't buy. Do not use credit cards. Cash and carry only.
January 4, 2011
0

found this helpful
Best Answer
food and drink 14 to 15 %
housing 30 to 33%
vehicles, transportation costs 20%
clothing and services 0 to 4%
healthcare 4 to 6%
entertainment 5%
personal care products and services 2%
personal insurance and pensions 10%
reading, cash contributions, misc. 5%
January 7, 2011
0

found this helpful
Best Answer
Hi Pearl! My family lives on a similar amount of income with 3 kids and we are doing fine. If you can, divide the month in half. what bills are due in the first half and which bills are due in the second half. Pay the first half with the first paycheck or paychecks (pd weekly or biweekly) and the same with the second half. Pay your bills on time in the order of importance; House, water, gas, electric, telephone, etc. then after everything is paid, buy your groceries. You can always save on groceries or get free food from local pantries if necessary. Basically pay what you have to pay before anything else. There is not enough room here to go into too much detail but that is basically how I do it. Good Luck!
January 7, 2011
0

found this helpful
Best Answer
My mother always said to pay your living expenses first rent (mortgage), utilities, bills first. She used to put the cash into envelopes to pay the bills. Paper budgets are wonderful tools if you have enough money, lol.
I have a list off all the bills I have to pay in a month on an excel spreadsheet, with how much I owe and when due in separate columns. So column 1 is the name, column 2 is the amount, column 3 is the due date, column for is how I pay the bill. I then divided the bills according to my pay period of twice a month. So half get paid with the first paycheck of the month pay, the remainder get paid with the second one.
After the bills are paid, then whatever money I have left is for groceries, gas etc. I always buy the groceries first. Trick with that is to learn how to save money buying groceries. You have to be able to price compare items, and the cost of homemade versus store bought. I also love shopping for food items, etc. at the dollar store.
Also, you may have to consider shopping for better prices on services like internet, or doing without those services. Keep on the lookout for better deals. I also am actively involved in free-cycle under yahoo groups. This is where people who have things to give away let others in the group know. I have received hundreds of dollars of items for free that I would not have been able to afford. It is a shame that schools no longer teach home economics. It was really a course that taught how to be economical in the home.
January 8, 2011
0

found this helpful
Best Answer
I agree with KansasCindy you do not have to give up cable, cell phone, or other extras and be miserable. Get a composition book and write down all your bills and beside each one put how much you pay. Power bill you may have to estimate. Like KansasCindy see if your cell phone, cable company can give you a better deal right now. Also you said you have one child maybe you could find another child to keep and bring in some extra money. Children are not too picky and will eat most anything. If you keep a baby then the parent should provide the food and milk! Where I live a person can get $100.00 a week for one child. More if it is an infant. Check around and see what people are charging in your area. Good Luck and I know what you are going through. I only work 3 hours a day!
Read More

Answers