Bandit is a 4 year old mixed breed dog. He was just 6 weeks old when we got him from an animal hospital/shelter. Our then 2 year old son picked him out.
Bandit loves being outside and playing with the kids in the neighborhood. He adores kids and is amazingly tolerant of anything they do, including "dressing him" in clothes, hats, etc.
Having owned several dogs over a lifetime, there is something truly special about Bandit. He is a gentle soul, loving and extremely obedient. He has learned all kinds of tricks with ease. He is truly a joy to our family!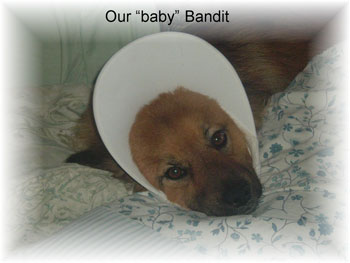 By Marianne from Trenton, Ohio