Myrna
Bronze Feedback Medal for All Time! 168 Feedbacks
April 20, 2009
0

found this helpful
Here's a few links that may help you with your dog's health issue. I hope it brings relief to your aging pet.
www.ehow.com/how_2254239_treat-dog-colitis.html
zimfamilycockers.com/.../search.php?keywords=colitis&terms...

April 20, 2009
0

found this helpful
You can maybe try adding white rice to food. Might bind her up? Good luck - she is very cute!

April 23, 2009
0

found this helpful
I am sure she wouldn't mind the lack of exercise for long if you confined her to the bathroom or a corner of the kitchen where there is a more cleanable floor. That, or get one of the carpet spot cleaning machines or a wet-dry vac. You could put bitches' britches on her until she's better.

April 23, 2009
0

found this helpful
I would take her off all commercial foods and feed her only organic chicken, tuna in water, raw egg, a small amt. Of oatmeal mixed into any combination of the above. Make certain there is always a lot of water, and, worm her in the bathroom, even though older. Some worms can cause bleeding. Also, use plenty of newspaper for her to go on for bowels/ urine while ill. Has she had heartworm shot or tabs? Never give her much else to eat, unless in an emergency. She could have swallowed a bone if you feed her table scraps, but only you can remember and know.
If she has eaten a diet of canned foods, you need to know that canned foods are made from diseased animals, according to FDA, as hard as it was for me to believe. Determine to keep her diet simple, regular, only the amount she can eat should be out at a time, but plenty of clean fresh water at all times.
If you can, try to mix a little canned unsweetened pumpkin into her mixture of foods to see if she can tolerate it to help settle any upset stomach she may have. If you have ever given her fish, or bones from anything, she might have hemorrhoids, otherwise, if she's used a plain clay based litter, she might have eaten some of it and have a clogged urinary tract which will need a better vet, if the one you have hasn't caught it. Yes, the cost is much like having a human child. I've lost pets that got too expensive to treat when they got ill from the canned foods and then died! I'm mad at vets and govt. Who don't tell us about canned foods, but let us put high dollars into buying a good pet!
She looks like a sweet dog. God luck, and god both bless and help you. : )

May 9, 2009
0

found this helpful
PRO-BIOTICS !
I know there are times when anti-biotics are needed. But just ONE dose destroys the friendly bacteria In the gut of humans & animals. Give your beloved pet a GOOD pro-bitoic. They sell It In a paste just for our dear pets.Please scroll down when you go to this link and read the Information on the Importance of keeping your pet healthy with a simple product..Works for mine. Good luck and please don't wait.
store.natren.com/.../merchant.mvc?Store_Code=N&Screen...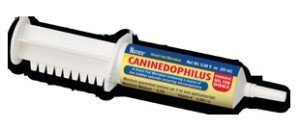 July 16, 2009
0

found this helpful
I have found out about this product from a woman who leads the Florida's SW division for Boston Terrier Rescue. She has been using this product for years on her dogs to help them heal and maintain their health. She swears by it. My mother is now taking it as well (the human version of course :))
****
Bioalgae · Bio-Algae for Animals (Yahoo Group)
Description of the group :
The purpose of this group is to discuss the use in animals of the Bio-Algae Concentrates developed by Dr. Michael Kiriac, specifically BioPreparation and BioSuperfood. While the focus will be on the BioPreparation product that is customized for animal use, BioSuperfood can also be used with animals. This is the place to share experiences in using these products with animals so we can better understand how to use them and find out what results others have experienced. The group is moderated by Optimum Choices, LLC, who is a primary distributor of BioPreparation for animals. ***
Look into it. Do a google search to see what others have to say about it. We have to take care of our precious furry babies. I was going to buy it for my Chocolate Lab. But I was too late, my Fur baby passed on the same week I learned about it. He was 14 and so very much part of our family that I still find myself going inside to check on him. It has been 3 weeks that he is gone.
Good luck with your girl and I hope she feels better.
Laura