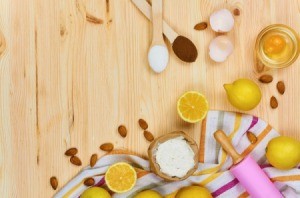 Does Nabisco still make Lemon Coolers cookies? (The ones covered in powdered sugar that had a light lemon taste.) My mom tried to find them after my dad requested them, but none of our stores have them anymore! Does anyone know a recipe for something similar? Thanks!

Answers

November 13, 2010
2

found this helpful
I finally found them. If you have a dollar general store in your area, they just started stocking them, the originals, too.

December 23, 2010
2

found this helpful
I just bought some very similar cookies today at Wal-Mart. They're called Lemon Cookies and are from Niche Foods. I too was looking for Lemon Coolers about a month ago and was so surprised to find these (made a little scene when I excitedly grabbed the only box). They're smaller but taste just about the same. A favorite from childhood. :)

January 25, 2011
0

found this helpful
Im looking for the Lemon Coolers why would they stop making those!

February 9, 2013
9

found this helpful
Sunshine Lemon Coolers ceased to exist when Keebler acquired Sunshine Bakery, as most of us know.
I think that all Keebler products should be dropped from our shopping list. It's time to put a stop to corporate greed
controlling what we want or need. A boycott, blackmail if will, until they return Lemon Coolers and Hydrox.
Revolt, it has to start somewhere, the time is now. We are all the consumers after all!

December 27, 2017
1

found this helpful
I dont know where you live but over Christmas me and my family went to the Cracker Barrel in Allen I found they sell them there. So good!

March 7, 2018
0

found this helpful
Girl Scout Savannah Smiles are the closest I've found to the lemon coolers, since they are only available once a year I stock up!
March 12, 2018
0

found this helpful
Savannah smiles is not that lemony

March 23, 2018
0

found this helpful
Girl scout Savannah cookies just like them

November 6, 2019
0

found this helpful
Do they have some tang to them this is what I liked about the lemon coolers.
.they had a tart lemon taste.

December 9, 2019
0

found this helpful
This is what happens when we put price over quality. Super predators like Wal*Mart start playing manufacturers against each other to get pricing breaks competitors with less purchasing power can't even hope for. Ultimately this pars down to two brands courting Bentonville. When Wal*Mart decides shelf space can be best allocated for stocking the best selling brands then less popular brands start disappearing. If Wal*Mart doesn't offer it, the product disappears forever.
Hopefully, the internet will start addressing these inadequacies and slay the dragon. The problem here being is older people who enjoy these products are far less likely to order online than their younger peers and the memories fade into oblivion without newer generations ever experiencing them. May I add Lime Coolers, Yum Yums and Iced Raisin Cookies the list of extinct cookies I'd like to see someone make again?

January 15, 2020
0

found this helpful
They discontinued them as of 2019,:( I live in NY and they never had them up here. My sister was a girl scout in South Carolina and I seen she had them(absolutely loved them).

April 11, 2022
0

found this helpful
What you found was a knock off of the original.
May 6, 2022
0

found this helpful
The Girl Scout cookies are more tangy, less sweet since no powdered sugar, than Coolers.
Answer

this Question