May 31, 2007
0

found this helpful
Most any thrift store will be glad to take your knives. Barb
By guest (Guest Post)
June 1, 2007
0

found this helpful
have you thought about using them in a garden as markers ? Paint the handles then the name of the plant !
That may be too dangerouse if you have kids who might pull them up & get hurt...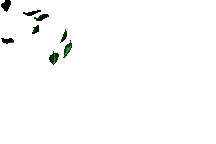 June 1, 2007
0

found this helpful
I'd wrap the blades in masking tape on the cutting edges, then put into cardboard that has been folded in half and tape closed - whether intended for the dump or donation.
Mark in large indelible black ink on the outside "sharp knife".
You don't want anyone visiting the dump to get cut.
I say this because where I live has a dump the size of a huge swimming pool and I have seen people going through it when we've dropped off trash.
June 1, 2007
0

found this helpful
I have used old knives for:
1. Taken steak knives to work for others to use
2. Letter/package openers
3. Scraping crud off of grill
June 4, 2007
0

found this helpful
1. I would check with the local highschool and see if maybe the Home-Ec dept. could use them. They could use their shop dept. to sharpen them.
2. A church
3. A woman's shelter