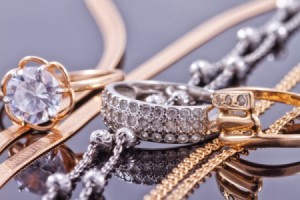 At the beginning of our relationship, my husband would buy me one nice piece of jewelry for Christmas. When we actually married, we couldn't afford to buy a brand new engagement ring. I found one I loved at a pawn shop for $500, and it appraised for $3500. My husband always wanted to upgrade me to something nicer.
On our 5 year anniversary, he did! A good friend introduced him to a local jeweler. They also buy back jewelry from people. Because they can buy it back cheaper, they can sell it cheaper. Spending the money he'd been saving, my husband was able to buy me an engagement ring valued at 3 times what he paid.
It is a beautiful ring and I love it! I frequently receive compliments on it. Now all of my jewelry is bought from the same jeweler. I have nice things to pass on to my children at a fraction of the cost.
By Mistie from Baton Rouge
Comments

July 30, 2011
0

found this helpful
Top Comment
I have bought jewelry from pawn shops for years. I have a whole safe at the bank full. I went through some of it and found some gold ones I never wore. I took them to a gold and silver place and got quite a bit for them since gold went up. I did real good and still have tons left. I would never buy from a jewelry store again, plus pawn shops have some unusual things, a lot of old things too.
Read More

Comments