September 4, 2007
0

found this helpful
I have started having at least 1 tablespoon of honey either to sweeten tea or in a hot drink with honey and vinegar. Unfiltered honey from local bees will help to build up resistance to local pollens. The vinegar beverage was suggested to me for high cholesterol since I can't take statins. My next blood work will tell me whether it works. I'll let you know.
September 5, 2007
0

found this helpful
Sounds like it is mostly your eyes that are affected, I would try an anti-allergy eye drop instead of pills for the whole body, especially if your nose is not affected. Visine Allergy Eyes is one brand name.
Put them in before going out to garden. Avoid gardening when windy or after a rain as well during pollen season as well, as both conditions stir up pollen or wet it and bring it out of the air and down onto the ground.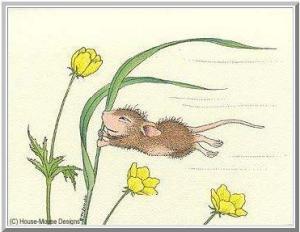 By louel53 (Guest Post)
September 5, 2007
0

found this helpful
You should go to an allergy specialist, or even just your regular doctor. There are many allergy remedies that you could get by prescription that may be helpful. I have a medication that I sniff once a day. It prevents my hayfever. Something like this may work for you, and it does not cause drowsiness. Also, prescription eye drops may work for you if the Visine won't do the trick.
September 5, 2007
0

found this helpful
The best thing I have heard and tried on my teenage boy whose allergies are all throughout the year is to apply Vaseline on the outside of your nose so that the pollen and dust doesn't get through. It just sticks outside! My son had tremendous relief from this method though he has sneezing bouts, itchy eyes and throat the whole year round. Have heard that butterbur which you can buy from health stores is quite helpful (it's natural)!
September 6, 2007
0

found this helpful
Are you drinking enough water?? There is a wonderful book out there called "You're Not Sick, You're Thirsty!" Basically at a minimum, you should be drinking half your body weight in ounces of water per day. For example if you weigh 150 at minimum drink 75 ounces of water and have 1/4 tsp of sea salt per day-- not table salt.
There's a huge difference. The salt will make the difference. The book does a great job of explaining it. Coffee and colas are just diuretics and make you feel horrible. Trust me-- water is what you need. Hope this helps.
By Dianne, Center Ossipee, NH (Guest Post)
September 6, 2007
0

found this helpful
This year appears to be extremely difficult for people with allergies. Me included. Having three son's with asthma I have learned one thing. It is the worse Memorial Day and Labor Day and this year that seems to be so true. Non drowsy claritin helps on of my sons. Otherwise I think we have to wait it out. I went to the coast last Sunday and spent all day sneezing. I guess there is no escape. Hope for frost to kill whatever is killing us.
Good luck
Dianne
September 6, 2007
0

found this helpful
Re: >>> Hello. You not only have allergies BUT you also have created a slight infection in your eyes and you more than likely have "dry eyes." Ask your family doctor or your eye doctor to call in your the following prescription medicine. NOTE: if you already have a family doctor he or she can also write or call you the prescription into your pharmacy.
(1.) "Restasis" liquid prescription drops for the dry eyes....(excellent product) comes in a box of 32 Vials.
(2.) And "Neo/Poly/Dex Onitment 1%" (comes in a tube)
(3.) Purchase a tiny/small bottle of baby shampoo the Kroger brand Walmart Equate brand or the name brand J&J Baby Shampoo. You see your eyes are dry and have a slight infection and when you take your hands and rub and scratch the germs from your hands are continually carried to your eye lids and inside your eyes. You will have to use the "Restasis" liquid drops for about a week and you will start to see improvement. (Also, your doctor will have to to use the drops everyday up to twice a day. After about 7-10 will really begin to feel better. Also, the doctor will have you to use the "Neo/Poly/Dex Onitment 1%"
This will help your eyes heal and feel better and cure the itchy infection feeling in your eyes and on your eye lids.
This is how I do it. I first wash my hands with soap and water. Then lightly dry them. Next I take some of the baby shampoo distilled water mixture and wash my eyes lids with it using a white paper towel or cotton make-up squares removers. Next take one vial of the Restasis drops......and apply the drops to each eye. The doctor said for me to use one drop in each eye...but the pharmacist said that I can use the entire vial in my eyes if I felt like I needed to.
When that is done, dab some of the Restasis gently from your eye lids with a cold damp water paper towel a good quailty paper towel such as SCOTTS are BRAWNY, one that does not tear easily when wet...some of those cheapo paper towels melt when wet with water.
Next you will have already pre-mixed the baby shampoo in 4-6 ounces of distilled water and you will have poured in approx 1/4th teaspoon or less into the distill water as you will use this mixture to wipe/clean your eyes. Make sure you use a clean container
to mix the distilled water and baby shampoo in.
Take either some make-up square or oval shaped MAKE remover pads that comes in about 80 to a bag. Be sure to use white paper towel no colored ones. Pour some of the Baby Shampoo mixture onto it and squeeze out excess and then gently wipe/clean your eye lids including the corners of your eyes.
Next, apply a small amount of the eye onitment to your eyes and on the eye lids. Dab off excess that runs down your face and then close your eyes for about 4-5 minutes. Next wash and dry your hands again and take some of the Neo/Poly/Dex Optomology onitment and apply the entire outside of your eyelids and underneath the eyes it will not hurt your eyes if some of it gets in your eyes. Do this to your eyes each day and and before bedtime. Also make sure you use the Resasisa at least two times a day in your eyes and your eyes will heal and so will your eye lids and you will be happy again.
Best Regards;
Gloria Short
Joyptw at AOL dot com
***************************************************
I have never before had allergies from gardening but, this year, I have it big time. My eyes and eyelids are so itchy that I want to take a brillo pad and scratch them. I realize that I could take Actifed or Sudafed, but that just makes me sleep which I can't afford to do during the day. Any suggestions out there from you smart people?
Thanks in advance.
Carol from Beverly, Massachusetts

September 7, 2007
0

found this helpful
If it's just your eyes giving you the most problem, try an Allergy Eey Drop by Similisan. I use these when my eyes are just giving my a minor problem. When my serious allergies start up, I go for my prescription eye drops Patanol. Definately talk to your doctor and see an allergist if you can. You'll be glad you did.
September 7, 2007
0

found this helpful
I also had allergies and suffered from asthma. Now I take one heaping teaspoon of "local" honey every day in my decaf tea and I no longer suffer, with the exception of when I cut the grass. Then my breathing gets heavy and I prepare another tea with local honey. Find a local beekeeper in your area and buy it from him/her. The stuff you buy from the supermarket has been pasturized and has no effect. I dont need to take any asthma medicine anymore. I was on a steroid and advair. For the asthma symptoms it took a few months for me.
September 7, 2007
0

found this helpful
Why not try wearing plastic safety goggles, the kind that look like swimming goggles? I got a pair at Menard's some years ago. They're lightweight, and protect your eyes all around, so nothing can get into them.
September 10, 2007
0

found this helpful
A person can develop allergies at any point in their life. I have hayfever with the dry itchy eyes. Talk to your Pharmacist, especially if you are on any other medications. I take Non-Drowsy Claritin-D and it works great for me. You just can't be sleepy if you have to drive anywhere or get anything else done.
By Carol in PA (Guest Post)
September 14, 2007
0

found this helpful
I love Zyrtec for my allergies because it has few side effects. I also use a nasal spray called Nasonex. Both are prescription medications. If you need to use an OTC med, try the generic brand of Claritin. I think you will find fewer side effects!