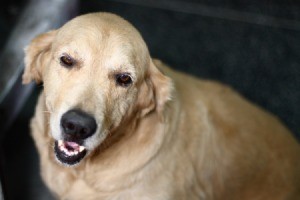 My West Highland White Terrier had white dog shaker head syndrome. They wanted to run all sorts of tests and put him on all sorts of meds. I decided to try a different approach. One by one, I eliminated different foods from his diet. I found out that, when I completely eliminated eggs from his diet, he no longer had the shaker head syndrome. He has been shaker head free for 5 years now!
By staceyann from Tucson, AZ
Comments

January 21, 2010
0

found this helpful
I had a similar experience with one of our Great Danes - he was always sick at his stomach and after many tests the vet was going to do exploratory surgery to see what was going on. in the meantime I was searching the internet (He was on a premium food) and found a post from a lady that her dog was having the same type symptoms and on the same food that we used. we switched food and was able to cancel his surgery. He is doing well and feels great now!
gr8dnm

March 16, 2013
0

found this helpful
Congratulations on your determination to solve this problem. But can't understand why your Veterinarian never advised you only feed egg yoke; never white unless you boil the eggs.
Good luck.

March 9, 2018
0

found this helpful
I am a 47-year-old man. My Parkinson's disease appeared at the age of 39. My symptoms, at the beginning, were fine tremors and rigidity with joint stiffness. I was taking entacapone with levodopa, carbidopa, and pramipexole. My Parkinson's disease was under control, but not totally reversed. After countless hours of online research and trial & error. What worked for me was Parkinson's disease herbal remedy I purchased from Best Health Herbal Centre. I only used the Parkinson's disease herbal remedy for five weeks. Now my Parkinson's disease is totally reversed, am totally free. I am so grateful for my success all thanks to Best Health Herbal Centre..

August 8, 2018
0

found this helpful
The love of my life for the last 17 years was diagnosed with Parkinson's disease nearly 4 years ago, at age 52. He had a stooped posture, tremors, muscle stiffness, horrible driving skills, and slow movement. He was placed on Sinemet 50/200 at night for 7 months and then Sifrol and rotigotine were introduced which replaced the Sinemet but he had to stop due to side effects. He started having hallucinations, lost touch with reality. Suspecting it was the medications I took him off the Siferol (with the doctor's knowledge) In March this year his primary physician suggested we started him on Natural Herbal Gardens Parkinsons Herbal formula which eased his anxiety a bit, im happy to report this PD herbal treatment worked very effectively.
His Parkinsons is totally under control, he had a total decline in symptoms, the tremors, shaking, stiffness, slow movement and speech problems stopped. Visit Natural Herbal Gardens official web page ww w. naturalherbalgardens. c om. My family are amazed at the change and rapid improvement. PD is not a death Sentence, DONT GIVE UP HOPE!!!