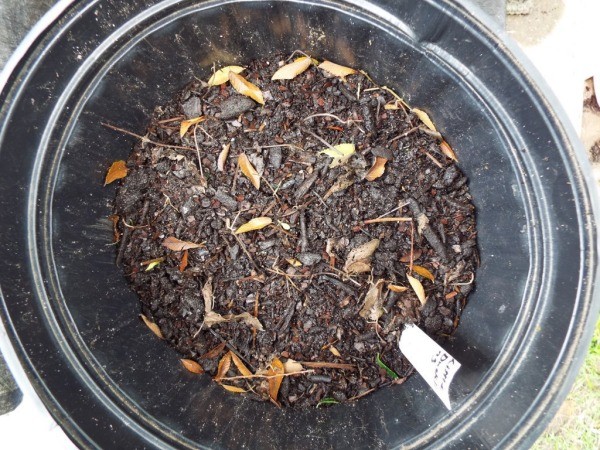 This is not a detailed account of how to root clematis cuttings. There is an excellent video on YouTube which will give you detailed instructions, better than I ever could. Note that the author says it doesn't really matter what medium you use. You certainly do not have to buy a seed starter mix. Any loose, fibrous and rich medium will do well. You can find the video here.
https://www.youtube.com/watch?v=RU5E16vxYTg
This tip is to help you know that your cuttings are probably alive and well when you might think they are dead. In the above picture we see a pan of clematis cuttings. The cuttings have been inserted for a month. All the leaves which were attached to the cuttings have fallen off and have been removed to help prevent mold. There appears to be no life in the pan.
I have lifted four cuttings to give you a better idea of what is actually in the medium. These cuttings were inserted to the point where the leaf stem meets the rooting stem. There appears to be no life in these cuttings.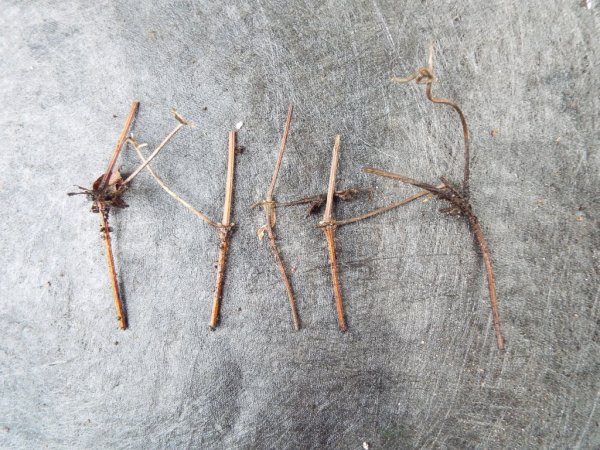 I lifted another cutting, took a picture and blew it up. Here you can see a tiny bud emerging on the right side of the node. This is on a cutting that has appeared to be dead for the past three weeks.

And finally, more searching around in the pan reveals even more life in these cuttings which at first glance, appear completely dead.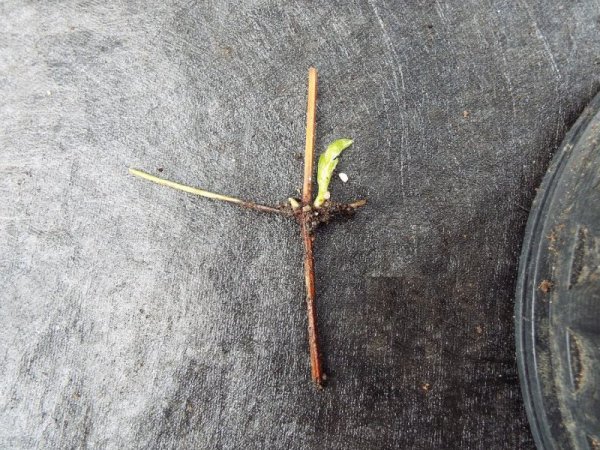 You will note that no roots have yet developed on these cuttings. On some, roots will begin to develop in a few days. In others, it could be another month or more. In all that time, many of the cuttings will appear completely dead. Do not discard any cuttings for at least 3 months, no matter how dead they might appear. If you do, you could very well be discarding a potentially live and healthy future clematis vine.