By Cath (Guest Post)
April 11, 2007
0

found this helpful
Try the Body Shop (it's in most Canadian cities). Although they have a lot of items made with almond oil, I do know they have an allergy-free line as well. Ask the attendant.
April 11, 2007
0

found this helpful
I know the feeling Terry. Have you thought of making your own? Especially skin care products. That way you know what is in them. I recommend the following book: The Herbal Body Book:A Natural Approach to Healthier Hair, Skin and Nails by Stephanie Torules. You may be able to get it at your local library or by interlibrary loan.This is part of a series called Story's Herbal Body Series put out by Storey Books. www.storey.com in Vermont. It is about 21.50 CAN but lets face it you can spend that on one face cream right?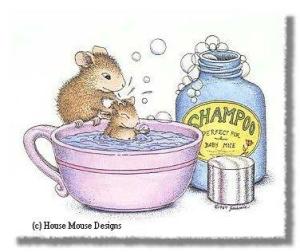 April 12, 2007
0

found this helpful
Thanks thriftmeg. For the past few days I've been cleaning my skin with baking soda and water, followed by olive oil for moisture. I'll look for that book though.
I have been to the Body Shop Cath. LOVE their products. When I mention my allergy and enquire as to ingredients I usually get a completely befuddled look from the employee. I'll check again.
Editor's Note: You could look at their site online and ask questions there, then go to your local store and shop with that information. www.thebodyshop.com/.../index.jsp
By Joy Luster (Guest Post)
May 7, 2007
0

found this helpful
Try www.aloetherapy.com. Thier products are Aloe Vera based, and are great .Thier prices aren't that bad either.
May 7, 2007
0

found this helpful
I checked with The Body Shop Customer Service
Dept. They advised me that although not all their products contain nuts, some do and all the same machinery is used to make all their products, therefore there is a chance of cross contamination.
May 7, 2007
0

found this helpful
I use the Olive oil wash from the body shoppe, just too much moisture for me! I have a tree nut allergy too, and it looks like peanuts are included on my list now. I didn't even know that my Sally Hansen hair removal had black walnut extract! I did a yahoo answers for this (regarding makeup) and got some feed back:
www.holisticbeauty.net/index.asp?PageAction=Custom&ID=3
but some products still have nut oils. In the meantime, I have been using whatever DOESN'T have nut oils, but it is the cosmetics (particularly lipcolor) that bothers me. Some don't even list their ingredients. I use oil-of-olay or St. Ives as long as it is not listed.
Clinique looks good, but I haven't tried their things yet. Money has been to tight, so I make do, and use "combination" products after I study the ingredients. Let's keep each other posted!
By C. (Guest Post)
April 13, 2008
0

found this helpful
I use California Baby products. They are nut free. Only a few stores in Canada carry them. You can order them on-line and have them shipped to you or to someone in the U.S.
for free. They have moisturizer, soap, shampoo, sunscreen etc. Their web site is www.californiababy.com. I have not found any cosmetics that are nut free.
September 25, 2008
0

found this helpful
Try Christine Marie Cosmetics at (you guessed it) www.christinemariecosmetics.com. All but one or two items are completely nut free and gluten free (the one or two items are clearly marked).
By Pat (Guest Post)
October 8, 2008
0

found this helpful
You should try Christine Marie Cosmetics. They've got a great assortment of skin care products that are nut free and gluten free.
www.christinemariecosmetics.com
September 24, 2018
0

found this helpful
Ceela Naturals (moisturizers)
Ceela only uses fully dedicated, Allergen-Free Manufacturing Equipment for You and Your health.
We help our customers by totally avoiding Common Allergens, while supplying the skin with a beneficial blend of Omega 3, 6, and 9 oils. Ceela is fully committed to being the leading source for safe skincare. We exclude the "top 8 allergens" (eggs, fish,  gluten, peanuts, tree nuts, soy, dairy, shellfish) plus corn, preservatives, and dubious chemicals.