July 16, 2007
0

found this helpful
Working with computers and websites, I have never had anything but trouble with AOL. A lot of people really like it though.
I have used both Yahoo's and Google's free email recently and I really like Google's Gmail. It is totally free, archives your emails easily and you can have a notifier on your computer that lets you know when you get an email as long as you are online. I also have a "home page" that shows me my email, CNN headlines, a notepad for notes like usernames or membership numbers, the weather, etc.
There are tons of customizable gadgets that you can add to your own homepage.
It also has a free chat feature just like AOL so I can keep in touch with my family. I even get to chat with my husband at work and my sister in Vietnam.
Good luck with your switchover. Most emails will let you forward from the old service for awhile or send out an update.
Jess
By imaqt1962 (Guest Post)
July 17, 2007
0

found this helpful
we actually have had aol for 11 years. we are just going from paying for it to the free version as we will have a new I S P when we move and want to keep our email address
July 20, 2007
0

found this helpful
I've had an aol account since Oct and I haven't had any trouble with it.
July 20, 2007
0

found this helpful
AOL don't get me started. :(
Suggest you try gmail. It's free, lets you have a lot of storage and I like it a lot.
However, it 'reads' your email and puts advertisements on the right side of the page based on words you have used in emails. I can't even see these unless I scroll to them when I have the Favorites window open. So, basically, they don't bother me 'cause I don't notice them.
I bet AOL is going to use similar advertising to pay for its 'free' email.
I first started with gmail because we were going to get rid of AOL and I wanted a couple of months to make sure everything switched to gmail to avoid losing important notifications.
Then, we were going to move and possibly end up qith a different internet provider, so I kept gmail. Didn't move and still have gmail. That's how much I like it.
Let me know if you want an invite to gmail.
July 20, 2007
0

found this helpful
Almost everyone I know that has aol has had problems with it. I absolutely LOVE gmail. Try it.
:-) Margaret
July 20, 2007
0

found this helpful
AOL has just had to pay mega bucks to consumers..though the first on the "interwave" -- they are the WORST -- nothing is free w/ them..I was doubled billed, spent half my time speaking to people in India who were polite but had no empowerment, their customer service and/or billing specialists are the WORST! They are world famous for attaching those charges to your credit card on file...Yahoo & Google are both 1st rate...but beware of AOL. I was a customer for about 10 years -- never again! They wouldnt even let me pay off my contract (which I didnt know I had) in advance to just end the misery...guess their actions caught up w/ them because they lost a major class action consumer lawsuit..cj in Camas WA
By imaqt1962 (Guest Post)
July 20, 2007
0

found this helpful
we wish to keep our current email names we have while we are paying for aol and the only way I can do that is with free aol mail
we have never had any problems with aol while we have been with them. I just wanted to know about people who have the free mail with them
By elva (Guest Post)
July 21, 2007
0

found this helpful
i have aol, i have never had any problem with it, nor with billing, i have never tried the free version of aol.
July 22, 2007
0

found this helpful
I've had free AOL email for almost a year, switched over from a paid subscription, and haven't had any trouble with it. I use the AOL home page as my home page. The unlimited email storage and free security monitor I like a lot.
July 22, 2007
0

found this helpful
AOL, was a JOKE and trying to discontinue took
a very LONG time.
We use Yahoo and are HAPPY we use free Yahoo email and it is now UNLIMITED storage.
We have had no problems with it.
By imaqt1962 (Guest Post)
July 23, 2007
0

found this helpful
well it is done, we servered ties with aol with no problem and so far the free email is working great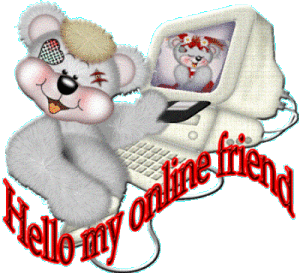 April 17, 2008
0

found this helpful
AOL is great. When ever anything goes wrong I call AOL. The tech support is great. The wait time is minimal. They have always helped me with any problem I had. Gary Dominicus