Minnie Pearl is 4 1/2 years old and is a Chihuahua/Pomeranian. A friend gave her to my dad, as a baby, and he gave her to me.
She loves stuffed toys, her favorite is "Mikey" from Monster's Inc. She carry's him outside when she goes, and back in, she is very possessive of him.
Minnie Pearl loves to dress up, and pose for the camera. She's a ham.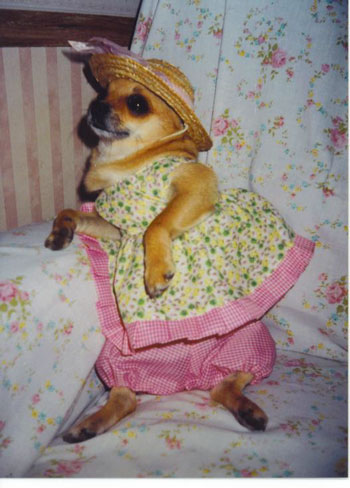 To see all of Glinda's "Brats" go to:
http://www.thriftyfun.com/tf17106604.tip.html
By Glinda from Glendale, KY.