April 4, 2009
0

found this helpful
I just noticed that you mentioned lots of deer. I do know that deer do not like deodorant soap so on my flowers I use a potato peeler and scrap off soap onto the plants (won't hurt the plants) and usually lasts through quite a few rain storms. But the deer usually do not eat the plants make sure you use Dial soap or an equivalent soap as long as its deodorant.
Now for plants in rocky gardens, You will find that marigold will grow anywhere even in a rocky garden, and I am sure that hostas will also grow in there also. Animals also do not like marigolds either cause while they are beautiful they really don't smell very good. I would try just about anything, petunias too
Barb - Birchwood, Wi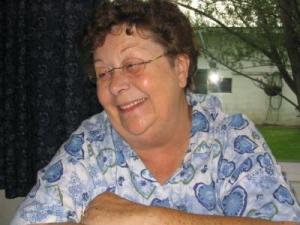 April 4, 2009
0

found this helpful
Rather than busting your back trying to 'improve' the clay and rocks, take a look at All New Square Foot Gardening by Mel Bartholomew. In brief, you construct 4 foot by 4 foot frames out of 2 by 6 or 2 by 8 UNTREATED wood. Fill with his planting soil mixture and now you have a nice little garden that should last you several years.
You can make them larger but this size seems to work well. I'm making several of them. My brief description doesn't do it justice. Check out a copy from the library but make sure it is the ALL NEW version.
April 6, 2009
0

found this helpful
Aww. Rock gardens I love them! I have hostas, spider wart, lenten roses, lots of succulents and my rock gardens are beautiful! I have had to put some regular planting soil in there and lots of mulch. When I go to buy new plants I always double check if they like rock gardens. Good Luck!
April 13, 2009
0

found this helpful
Your soil sounds like mine. I live in the northern Rocky Mountains. We have been picking up rocks for 18 years now. They just seem to grow more each year. LOL I have found that the deer will eat most anything or at least taste it.
Marigolds, Daffodils, Peonies, Poppies, Sweetwilliams, Iris and Daisies, are pretty much deer proof. I do know they eat hostas right to the ground. I brought several with me from Penn. and they killed them the first year. Good Luck.